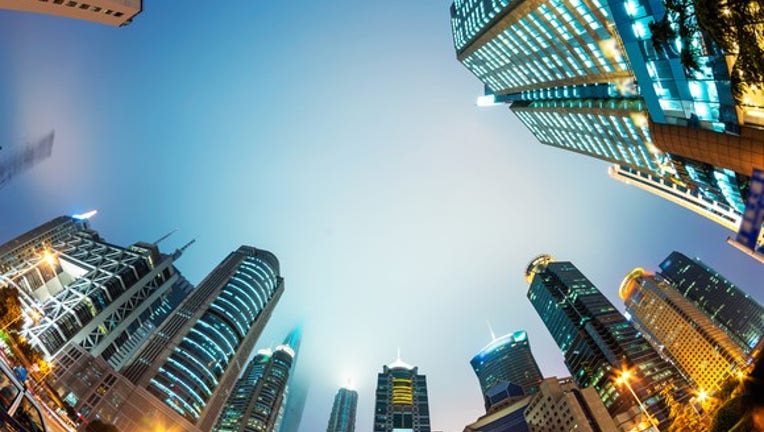 What happened
Shares of Fang Holdings Ltd.(NYSE: SFUN) were up 19.5% as of 1:20 p.m. EDT Friday after the Chinese online real estate portal announced weaker-than-expected fourth-quarter 2016 results, but revealed plans to return to an open-platform strategy going forward.
So what
Quarterly revenue fell 42% year over year, to $174.7 million, and translated to a net loss of $10.4 million, or $0.02 per American depositary share. Analysts, on average, were expecting a narrower net loss of $0.01 per share on revenue of $187.6 million.
Image source: Getty Images.
Fang Chairman and CEO Vincent Mo stated:
Now what
For perspective, Fang's top-line decline included a 48% decrease in e-commerce services revenue, as transaction volume was hurt by tightening Chinese regulations and the company's strategic move to scale down its rental and home furnishings business. Meanwhile, revenue from marketing services similarly declined 42% as regulatory changes hurt demand for online ads from property developers.
But in returning to its previous strategy, Fang Holdings could revitalize growth by fostering a mutually beneficial platform with its partners. So with shares still down nearly 50% over the past year even after today's pop -- and while I'm content watching its progress from the sidelines -- it's hard to blame opportunistic investors for bidding Fang Holdings stock up today.
10 stocks we like better than Fang Holdings Ltd.When investing geniuses David and Tom Gardner have a stock tip, it can pay to listen. After all, the newsletter they have run for over a decade, Motley Fool Stock Advisor, has tripled the market.*
David and Tom just revealed what they believe are the 10 best stocks for investors to buy right now... and Fang Holdings Ltd. wasn't one of them! That's right -- they think these 10 stocks are even better buys.
Click here to learn about these picks!
*Stock Advisor returns as of February 6, 2017
Steve Symington has no position in any stocks mentioned. The Motley Fool has no position in any of the stocks mentioned. The Motley Fool has a disclosure policy.