Why Facebook Will Dominate Small Business Advertising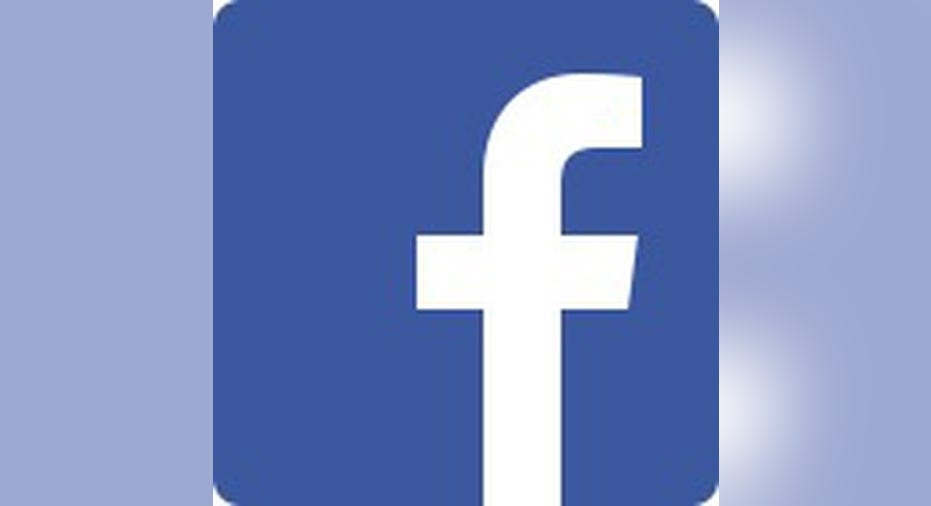 Image source: Facebookbrand.com.
Facebook now has three million businesses advertising on its platform, up sharply from two million in February 2015. Those are staggering numbers for a single business to claim, but they may well be just the tip of the proverbial iceberg when it comes to the social network's potential advertising market.
Local advertising is a $115 billion market in the United States alone, and Facebook has the opportunity to continue taking share.
Investors need to look no further than the number of businesses which maintain Facebook pages to get a glimpse of the potential. As of April 27, that number stood at more than 50 million.
For these businesses, Facebook provides a sensible platform in a number of regards. It's easy to set up a page. It's also a platform most business owners are already familiar with -- and one most of their customers probably already use.
Facebook's challenge is in getting those small businesses to expand their use of the platform and pay for advertising.
Mobile push paid off
It wasn't long ago that mobile hung like a dark cloud over Facebook's future. Mobile ads weren't considered as profitable as desktop ads, and Facebook was channeling its attention into the smartphone. It proved to be a shrewd decision on the part of Zuckerberg and company, to say the least.
Today, mobile makes up some 82% of Facebook's overall ad revenue, and the company is chalking up the increasing prices its ads are fetching to "the continued mix shift toward mobile," according to CFO David Wehner.
Its dominant position in mobile is another major selling point for advertising on the Facebook platform.
Scaling out ad tech to smaller companies
Perhaps the most important thing for investors to recognize at this stage is that Facebook is developing superior ad tech that helps businesses target the right customers and measure the performance of their ads. And although it does so in partnership with big advertisers like car companies, national retailers, and fast-food chains, that technology will be scalable down to the smallest of businesses.
That's why COO Sheryl Sandberg called smaller businesses "a very core-competitive advantage" for Facebook. "It's prohibitively expensive for most small businesses to reach people digitally," Sandberg said.
Facebook lets them target the customers they really want, figure out what types of ads work best, and then gauge their return on the money they are spending with the platform.
Those are benefits that have previously been out of reach for many small businesses on small budgets.
Facebook is now offering small and medium-sized businesses (SMBs)"the same targeting tools and ad formats that our most sophisticated advertisers use," Sandberg said. The company is also seeing small businesses experiment with some of its more sophisticated ad formats, like lead ads, which ask users to respond to questions, as well as photo slideshows and dynamic ads that combine different elements.
"We've worked hard to build measurement tools into the product so that when you buy an ad, SMBs in a very easy interfaceand decide what their goals are," Sandberg told analysts.
Shift to digital continues
Many of these businesses operate on budgets that may have allowed for ads in local newspapers or local radio, cable TV, signage, or direct mail -- if that. While those traditional ad platforms have been effective, they do not offer the targeting ability of Facebook, nor the ability to measure performance.
Perhaps most importantly, however, they are also reaching a continually shrinking audience.
More SMBsare spending money today on digital advertising than are spending on any other traditional ad platform, according to research from Borrell Associates from 2015. That trend is expected to continue.
Some 56% of the small businesses Borrell surveyed said they were spending money on digital ads. Newspapers came in second, at 52%. The number purchasing digital ads was nearly twice that spending on radio or direct mail, and four times the number investing in ads on local cable TV.
Given Facebook's progress in developing ad tech it can scale out to small businesses, that interest should bode well for the social network.
The article Why Facebook Will Dominate Small Business Advertising originally appeared on Fool.com.
John-Erik Koslosky owns shares of Facebook. The Motley Fool owns shares of and recommends Facebook. Try any of our Foolish newsletter services free for 30 days. We Fools may not all hold the same opinions, but we all believe that considering a diverse range of insights makes us better investors. The Motley Fool has a disclosure policy.
Copyright 1995 - 2016 The Motley Fool, LLC. All rights reserved. The Motley Fool has a disclosure policy.