Why Express, Inc. Stock Plunged Today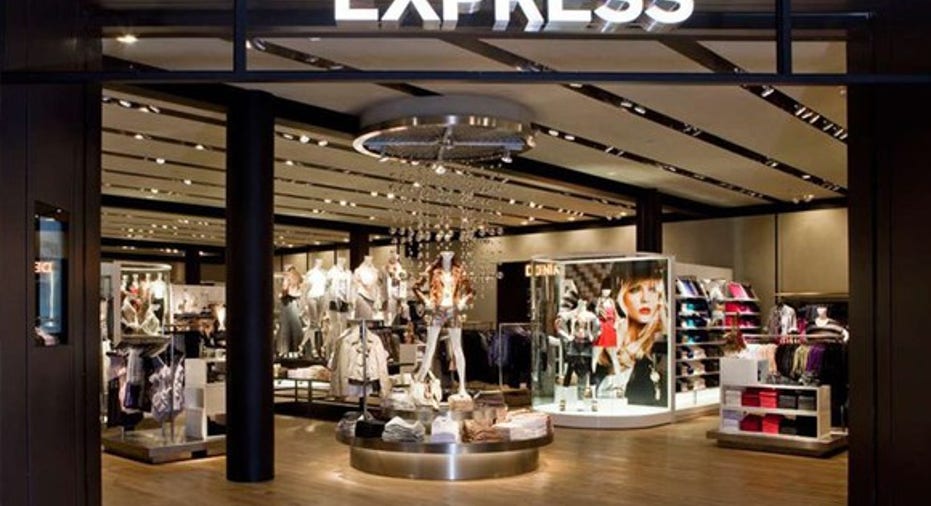 Image source: Express, Inc.
What happened
Shares of Express Inc. (NYSE: EXPR) were down 21.5% as of 12:30 p.m. EST Thursday after the fashion retailer announced weaker-than-expected third-quarter 2016 results.
So what
Quarterly revenue declined 7% year over year, to $506.1 million, and translated to a 56% decline in net income, to $11.6 million, or $0.15 per diluted share. Comparable sales declined 8% year over year, even as e-commerce sales grew 15%, to $96.3 million.
Express CEO David Kornberg noted that sales and earnings were roughly in line with Express' guidance, and the company continued to make progress addressing opportunities for improvement noted last quarter.
"This progress included refocusing our brand projection and marketing to be more consistent with our core demographic and additional steps taken to drive customer acquisition and retention," Kornberg said. "Notably, while mall traffic challenges continued to impact our store performance, we achieved a double-digit increase in e-commerce sales."
Now what
But investors were less impressed with Express' forward guidance. The company believes a combination of mall traffic and a "highly promotional retail environment" will continue to hold back growth.
More specifically, Express sees comparable sales in the current quarter arriving in the negative low-double-digit range, while net income should be in the range of $20 million to $23 million, or $0.26 per share to $0.30 per share. Analysts, on average, were looking for significantly higher fourth-quarter earnings of $0.55 per share.
Finally, for the full year 2016, Express reduced its guidance to call for comparable sales in the negative high-single-digit range, with adjusted net income of $62 million to $65 million, or $0.78 per share to $0.82 per share. By comparison, last quarter Express told investors to expect roughly the same full-year comparable sales, but higher adjusted net income of $79 million to $90 million, or $1 to $1.14 on a per-share basis.
Express might be on the right track improving its business, and revenue isn't that far off the mark. But considering Express is able to pocket even less of that revenue given today's tough retail environment, it's no surprise to see investors bidding shares down on Thursday.
10 stocks we like better than Express When investing geniuses David and Tom Gardner have a stock tip, it can pay to listen. After all, the newsletter they have run for over a decade, Motley Fool Stock Advisor, has tripled the market.*
David and Tom just revealed what they believe are the 10 best stocks for investors to buy right now... and Express wasn't one of them! That's right -- they think these 10 stocks are even better buys.
Click here to learn about these picks!
*Stock Advisor returns as of November 7, 2016
Steve Symington has no position in any stocks mentioned. The Motley Fool has no position in any of the stocks mentioned. Try any of our Foolish newsletter services free for 30 days. We Fools may not all hold the same opinions, but we all believe that considering a diverse range of insights makes us better investors. The Motley Fool has a disclosure policy.