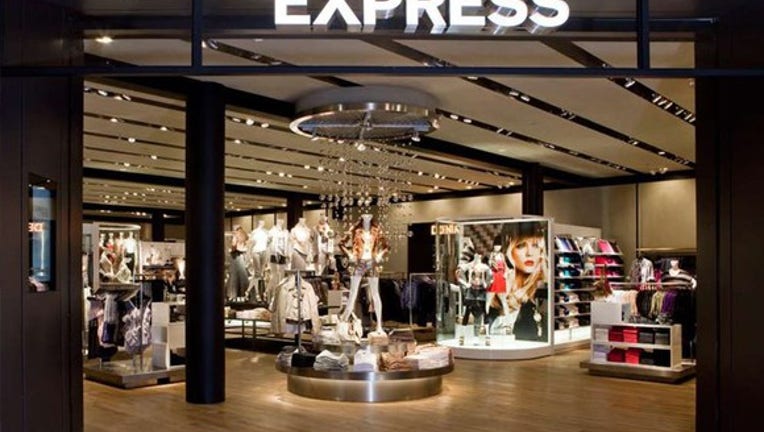 Image source: Express, Inc.
What:Shares of Express, Inc. fell as much as 17.3%, then partially recovered to trade down 9.5% as of 1:20 p.m. ET Wednesday after the clothing retailer announced weaker-than-expected fiscal first-quarter 2016 results.
So what:Quarterly revenue came in essentially flat from the same year-ago period at $502.9 million, including a 3% decline in comparable-store sales, and translated to adjusted net income of $19 million, or $0.25 per share. For perspective, Express' guidance issued in March called for comparable-sales growth in the low-single-digit percentage range, and adjusted net income of $20 million to $22 million, or $0.25 to $0.28 on a per-share basis.
Nonetheless, Express CEO David Kornberg highlighted the fact his company delivered healthier merchandise margin, gross margin, and adjusted earnings per share within its guidance range -- albeit at the lower end.
Now what: "We believe that our product is on trend and we are providing customers with engaging experiences across each of our channels," Kornberg elaborated. "That being said, our second quarter and full year guidance reflect the challenges presented by the current retail environment."
More specifically for the second quarter, Express anticipates comparable sales in the negative mid-single-digit percentage range, and net income of $12 million to $15 million, or $0.15 to $0.19 per share. For the full-year 2016, Express also reduced its guidance to call for comparable sales to be in the negative mid- to low-single-digit range (compared to previous guidance for positive comps in the low single digits), and adjusted diluted EPS of $1.41 to $1.54 (compared to $1.56 to $1.71 previously).
In the end, while Express might well find itself emerging a stronger company should current retail industry challenges abate, it's hard to blame the market for bidding shares down today given Express' relative under performance and disappointing guidance.
The article Why Express, Inc. Stock Dropped Today originally appeared on Fool.com.
Steve Symington has no position in any stocks mentioned. The Motley Fool has no position in any of the stocks mentioned. Try any of our Foolish newsletter services free for 30 days. We Fools may not all hold the same opinions, but we all believe that considering a diverse range of insights makes us better investors. The Motley Fool has a disclosure policy.
Copyright 1995 - 2016 The Motley Fool, LLC. All rights reserved. The Motley Fool has a disclosure policy.