Why Exact Sciences Corp. Is Surging 19.3% Today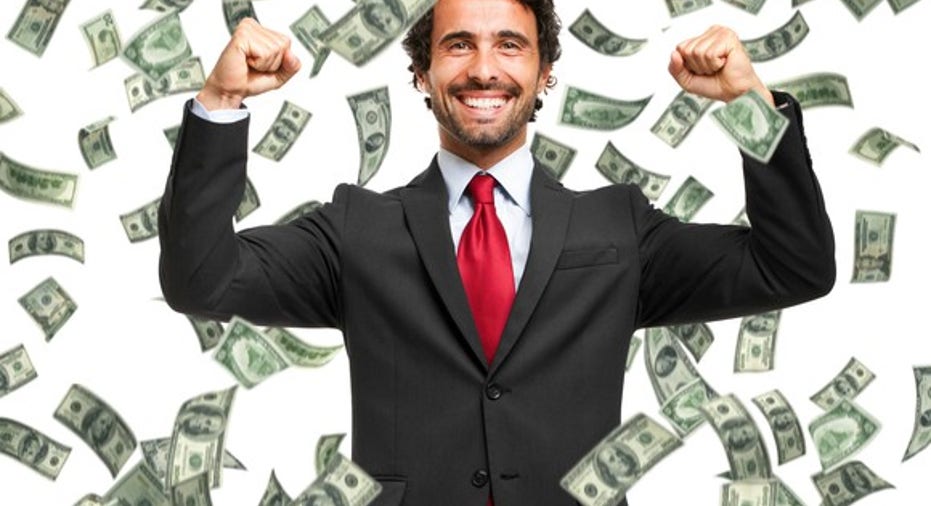 Image source: Getty Images.
What happened
After the company announced preliminary fourth-quarter figures that are better than what industry watchers were expecting, shares inExact Sciences(NASDAQ: EXAS)were soaring 19.3% higher today at 2 p.m. EST.
So what
Colonoscopies may be the gold standard in colon-cancer screening, but they are expensive and invasive, and as a result, sales of Exact Sciences'Cologuard, a non-invasive colon-cancer screening test, continued to climb in the fourth quarter.
In the quarter,the company completed approximately 82,000 Cologuard tests, which represents growth of 114% from the same period in 2015. Completion volume translated into sales of between$34.9 million and $35.4 million for the fourth quarter, leading management to peg full-year 2016 sales at $99 million, up 150% from 2015.
To gain more perspective on the quarterly results, consider that the company completed just 40,000 Cologuard tests in the first quarter of 2016.
Now what
Exact Sciences estimates that up to 80 million Americans are eligible for colon-cancer screening, and management believes that the addressable market could be valued at as much as $4 billion.
Undeniably, there's significant, and growing, demand for new screening alternatives, and that's a bullish sign for sales. However, investors will want to wait for the final fourth-quarter numbers to find out how the company is doing at managing its costs. In Q3, the company's operating expenses dwarfed sales, resulting in a quarterly net loss of $37.8 million.
Assuming Exact Sciences' expenses fall as a percentage of sales, and management offers a pathway to profitability, then this company could be worth owning in growth portfolios. Since Cologuard was added to national screening guidelines last year, insurance coverage of the test has expanded by67%, to 163 million people. That suggests a lot of opportunity for growth.
10 stocks we like better than EXACT Sciences When investing geniuses David and Tom Gardner have a stock tip, it can pay to listen. After all, the newsletter they have run for over a decade, Motley Fool Stock Advisor, has tripled the market.*
David and Tom just revealed what they believe are the 10 best stocks for investors to buy right now... and EXACT Sciences wasn't one of them! That's right -- they think these 10 stocks are even better buys.
Click here to learn about these picks!
*Stock Advisor returns as of January 4, 2017
Todd Campbell has no position in any stocks mentioned.Todd owns E.B. Capital Markets, LLC. E.B. Capital's clients may have positions in the companies mentioned.Like this article? Follow him onTwitter, where he goes by the handle@ebcapital,to see more articles like this.
The Motley Fool has no position in any of the stocks mentioned. The Motley Fool has a disclosure policy.