Why Ericsson (ADR) Stock Plunged Today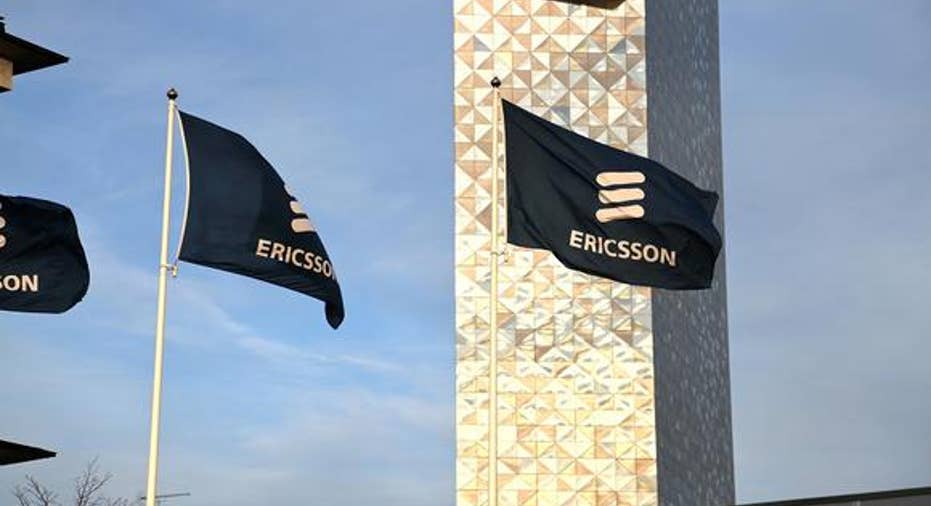 Image source: Ericsson (ADR).
What:Shares of Ericsson (ADR) fell as much as 15% early Thursday after the company released weaker-than-expected first-quarter 2016 results.
So what:Quarterly revenue declined 2% year over year (down 1% at constant currency), to 52.2 billion Swedish Krona (SEK), or roughly $6.425 billion. Based on International Financial Reporting Standards (IFRS), that translated to 45% growth in net income to 2.1 billion SEK (roughly $285.6 million), or 0.60 SEK ($0.07)per diluted share. On an adjusted (non-IFRS) basis, net income was 0.87 SEK ($0.11) per diluted share.
Analysts, on average, were more optimistic on both the top and bottom lines, with consensus estimates calling for adjusted earnings of $0.13 per share on revenue of $6.53 billion.
In short, Ericsson's top line was held back by a combination of increasing competition, macroeconomic weakness in emerging markets like the Middle East and Latin America, the end of last year's significant network build-out in Europe, and continued weakness in mobile broadband investments in Russia.
Now what: To help offset its continued revenue shortfalls, Ericsson also began to take additional cost-saving measures beyond its previously announced SEK 9 billion cost and efficiency program. As it stands, total restructuring charges for 2016 are now estimated to be in the range of SEK 4 billion to 5 billion, compared to previous guidance for SEK 3 billion to 4 billion.
Though Ericsson CEO Hans Vestberg reminded investors that sales were "stable" after adjusting for comparable units and currencies, it's no surprise to see shares falling today considering the company not only fell short of expectations, but also increased its expected restructuring costs looking forward. So in the end, while it might be tempting to take advantage of today's drop should Ericsson's cost-cutting initiatives prove fruitful, I personally prefer to watch its progress from the sidelines for at least the next quarter before making any investment decisions.
The article Why Ericsson (ADR) Stock Plunged Today originally appeared on Fool.com.
Steve Symington has no position in any stocks mentioned. The Motley Fool has no position in any of the stocks mentioned. Try any of our Foolish newsletter services free for 30 days. We Fools may not all hold the same opinions, but we all believe that considering a diverse range of insights makes us better investors. The Motley Fool has a disclosure policy.
Copyright 1995 - 2016 The Motley Fool, LLC. All rights reserved. The Motley Fool has a disclosure policy.