Why Endo Int'l Shares Shot 12% Higher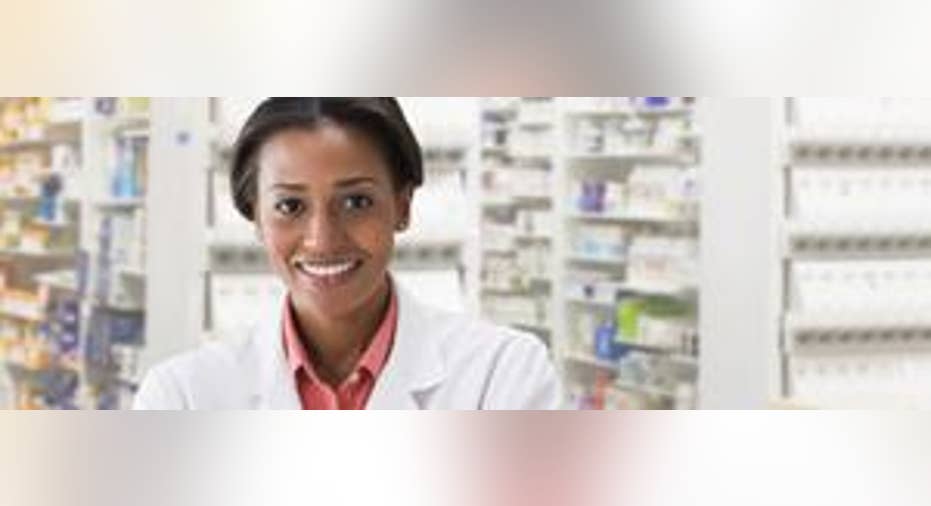 SOURCE: ENDO INT'L.
What:After JMP Securities initiated coverage on the company with a favorable rating, shares of Endo International plc surged 12% higher today.
So what:It's been tough sledding for Endo International's shareholders. The company's share price has been more than cut in half in the past few months over worry that its growth-via-acquisition strategy put it in similar company to Valeant and Allergan, two companies that have also been M&A hungry, and that have seen their shares suffer.
Earlier today, analysts at JMP Securities picked up coverage on Endo International, awarding it a "market outperform" rating. The vote of confidence likely stems from a realization that Endo International's financials aren't nearly as bad as Valeant, especially given opportunities from future growth stemming from its generic drug portfolio.
After acquiring Par Pharmaceuticals last year, Endo International became one of the top four generic drugmakers in the United States.
Now what: Unlike Valeant, Endo International expects to be profitable on both a GAAP accounting and non-GAAP accounting basis this year. The company expects to deliver GAAP EPS of at least $2.25 and non-GAAP EPS of at least $5.85 in 2016.
Also, while the company carries a lot of debt on its balance sheet, it still has a book value of $26.49 per share, suggesting that recent share prices were arguably inexpensive given the company's potential for ongoing top- and bottom-line expansion.
Overall, Endo International has some work to do to improve its balance sheet, and it is facing some competitive pressures, including in its opioid drug lineup. However, its valuation is reasonable, and therefore, this company's shares may be worth owning.
The article Why Endo Int'l Shares Shot 12% Higher originally appeared on Fool.com.
Todd Campbell has no position in any stocks mentioned. Todd owns E.B. Capital Markets, LLC. E.B. Capital's clients may have positions in the companies mentioned. The Motley Fool owns shares of and recommends Valeant Pharmaceuticals. Try any of our Foolish newsletter services free for 30 days. We Fools may not all hold the same opinions, but we all believe that considering a diverse range of insights makes us better investors. The Motley Fool has a disclosure policy.
Copyright 1995 - 2016 The Motley Fool, LLC. All rights reserved. The Motley Fool has a disclosure policy.