Why Encana, Acadia Pharmaceuticals, and Tenet Healthcare Jumped Today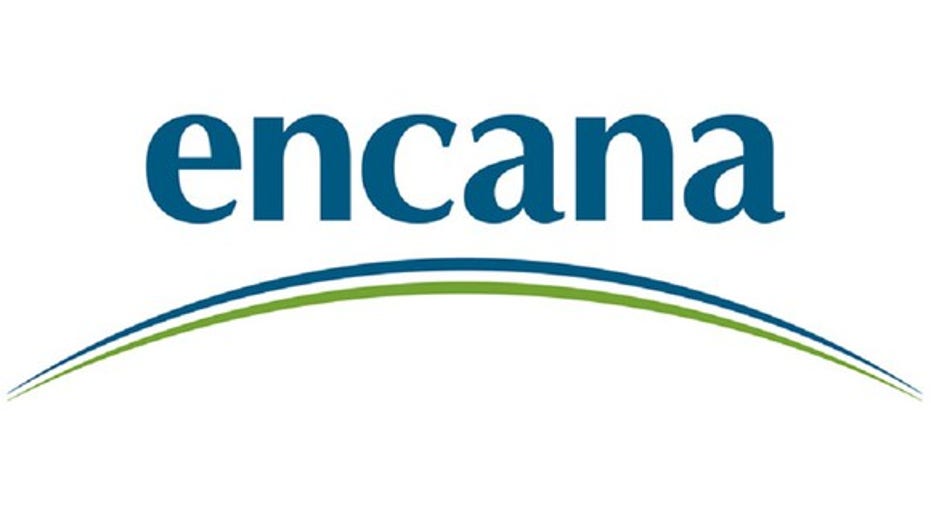 The stock market continued to perform well on Wednesday, sending the S&P 500 to within a point of a new all-time record closing high. The Dow remained stubbornly below 20,000, but major market benchmarks posted gains of around half a percent as the latest release of minutes from the Federal Reserve's Open Market Committee meeting didn't raise any alarms or reveal any big surprises from monetary policymakers. Investors continued to look forward to potential gains in economic growth ahead, and Encana (NYSE: ECA), Acadia Pharmaceuticals (NASDAQ: ACAD), and Tenet Healthcare (NYSE: THC) were among the best performers on the day. Let's look more closely at these stocks to tell you why they did so well.
Image source: Encana.
Encana sees a brighter 2017
Encana climbed 8% after the Canadian energy company said that it expects better results in 2017 than it had previously predicted at its investor day presentation in October. Citing strong performance in the fourth quarter of 2016, Encana now believes that its corporate margin level will exceed $10 per barrel of oil equivalent in 2017, with price assumptions of $55 per barrel of oil and $3 per million BTUs for natural gas. That's 25% better than the $8 margin figure that Encana had previously predicted, and the company also sees production growth at the high end or higher than its previous range of 15% to 20%. In 2018, conditions could improve further, with Encana predicting margins of $13 per barrel equivalent. With so much efficiency-based progress, Encana is well-suited for whatever environment the energy markets throw at it.
Could Acadia find a partner?
Acadia jumped 11% after rumors surfaced that drug-maker Pfizer (NYSE: PFE) might be interested in buying the biopharmaceutical company. Acadia had a tough time in 2016, with investors having grown nervous about the expense and risk involved in marketing its Nuplazid treatment for Parkinson's disease psychosis. With its share price having fallen last year, the prospect of Acadia gaining the attention of a drug giant like Pfizer was highly attractive, especially since it would potentially open up Pfizer's more experienced sales force and marketing team to make the most of Nuplazid's opportunity. Of course, rumor-driven gains can evaporate as quickly as they appear, but for now, investors are riding the wave of interest higher.
Tenet investors look toward a post-Obamacare world
Finally, Tenet Healthcare gained 9%. Analysts at Piper Jaffray late yesterday initiated coverage on the hospital company with a neutral rating, setting a price target of $16 per share on the stock. Yet today's statement by Vice President-elect Mike Pence detailing the Trump administration's plans to repeal Obamacare seemed to suggest an orderly move away from the program, with free-market based alternatives that could ensure that Tenet will not once again have to deal with an influx of uninsured emergency room patients without any ability to pay. Tenet and other hospital stocks gained a lot of ground after the passage of the Affordable Care Act based on the notion that it would no longer have to absorb such losses. As long as any replacement deals with that issue, Obamacare repeal might not be as bad for Tenet as some investors had feared.
10 stocks we like better than Encana When investing geniuses David and Tom Gardner have a stock tip, it can pay to listen. After all, the newsletter they have run for over a decade, Motley Fool Stock Advisor, has tripled the market.*
David and Tom just revealed what they believe are the 10 best stocks for investors to buy right now... and Encana wasn't one of them! That's right -- they think these 10 stocks are even better buys.
Click here to learn about these picks!
*Stock Advisor returns as of January 4, 2017
Dan Caplinger has no position in any stocks mentioned. The Motley Fool has no position in any of the stocks mentioned. The Motley Fool has a disclosure policy.