Why Elon Musk Sleeps in a Sleeping Bag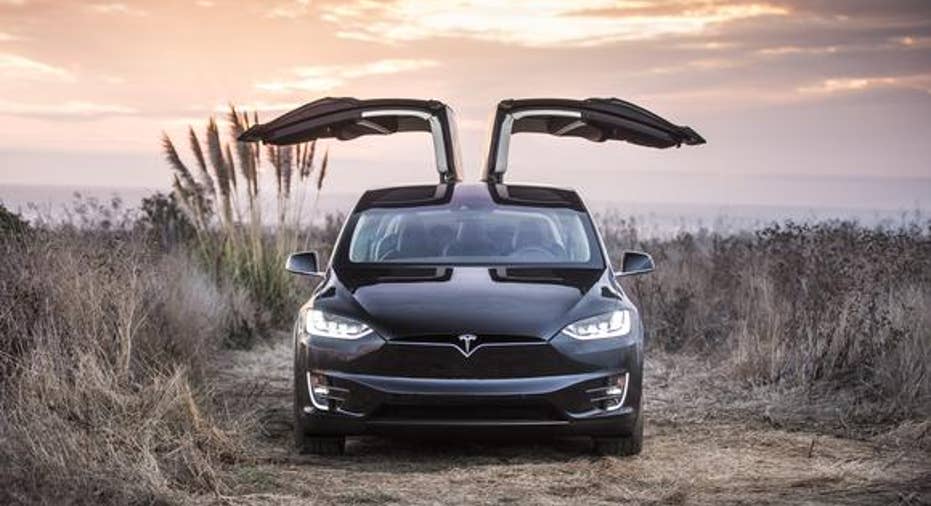 Model X. Image source: Tesla.
Tesla Motors (NASDAQ: TSLA) is just now ramping up production and deliveries of its Model X SUV. But the launch has been marred by a range of quality issues, parts shortages, and other growing pains. There have been a handful of reports of early Model X units having a wide range of problems, inevitably taking a toll on Tesla's lofty share price.
Just yesterday, reports surfaced that two high-level production executives were leaving Tesla over Model X issues, although Tesla said the departures were not related to Model X. CEO Elon Musk has now taken matters into his own hands. He's even sleeping in a sleeping bag on the Fremont factory floor.
GoodnightOn last night's conference call, Musk noted that he's spending quite a bit of time on the factory floor right now to personally oversee quality improvements on Model X. First-quarter production of the all-electric SUV jumped fivefold sequentially to over 2,600 SUVs, although that's coming off a fairly small base since Tesla only delivered about 200 Model X vehicles in the fourth quarter. Said Musk:
Fixing these early Model X quality issues is incredibly important, since fears around quality that are created by the negative media coverage could be hurting order conversion rates (which already appear to be a little low). Fortunately, the limited cases that we've seen are largely anecdotal and appear to only affect a very small number of units, albeit some of the bad cases are really bad.
The good news is that Tesla is making meaningful progress. Musk said that last Friday at 3 a.m. Tesla produced its first "flawless" Model X that had "zero issues." The company is now seeing several "flawless" units roll off the production line.
Don't just take Musk's or Tesla's word on it, either; the active enthusiast community on Tesla Motors Club has also taken note of substantially fewer quality issues over time.
Sleepover's almost overOf course, Musk won't always be camping out in a conference room. It's just that Musk goes where his direct oversight is most needed.
As Tesla continues to work out the growing pains with Model X production, Musk will probably find somewhere else to sleep.
The article Why Elon Musk Sleeps in a Sleeping Bag originally appeared on Fool.com.
Evan Niu, CFA owns shares of Tesla Motors, andhas the following options: long January 2018 $180 calls on Tesla Motors. The Motley Fool owns shares of and recommends Tesla Motors. Try any of our Foolish newsletter services free for 30 days. We Fools may not all hold the same opinions, but we all believe that considering a diverse range of insights makes us better investors. The Motley Fool has a disclosure policy.
Copyright 1995 - 2016 The Motley Fool, LLC. All rights reserved. The Motley Fool has a disclosure policy.