Why El Pollo Loco Stock Tumbled Today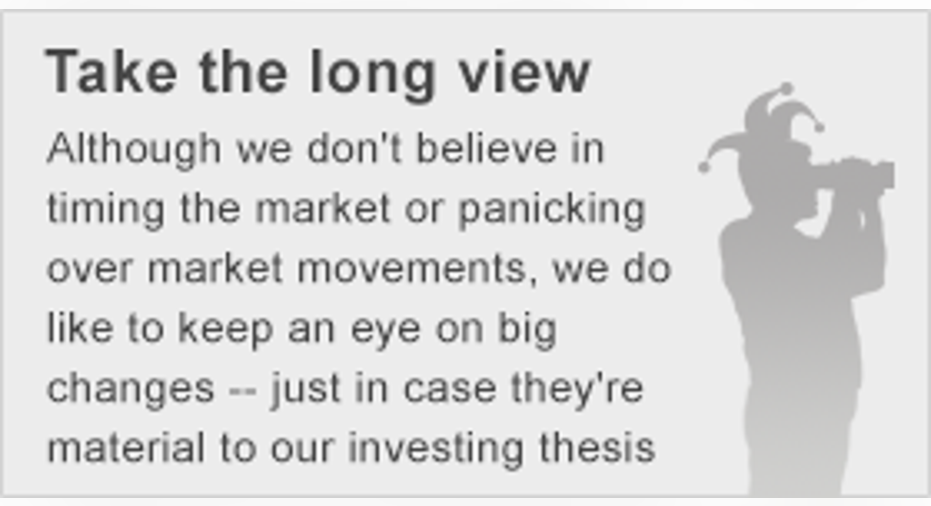 Image Source: El Pollo Loco.
What: Shares of restaurant chain El Pollo Loco slumped on Friday following the company's first-quarter report. El Pollo Loco missed analyst estimates across the board, sending the stock down about 13% by 3 p.m. EST.
So what: El Pollo Loco reported quarterly revenue of $94.4 million, up 4.3% year over year, but about $2.4 million short of the average analyst estimate. Systemwide comparable-restaurant sales rose 0.7% during the quarter, with a 1.8% increase for franchised restaurants, and a 0.6% decrease for company-operated restaurants. At company stores, a 0.8% decrease in traffic was partially offset by a 0.2% increase in average check.
El Pollo Loco reported non-GAAP EPS of $0.17, down from $0.18 in the prior-year period, and $0.01 below analyst expectations. The earnings decline was driven by a 160-basis-point decline in restaurant contribution margin, to 20.7%. Higher labor and occupancy costs were partially offset by lower food and paper costs.
El Pollo Loco CEO Steve Sather defended the company's strategy. "We are confident that we have the right strategy in place to drive our business forward in both the near and long term. We will continue to focus on our four brand pillars, which are great food, excellent service, a warm and inviting atmosphere, and a good price. This focus, along with operations and service initiatives designed to enhance our value proposition and improve the customer experience, should strengthen the foundation of our business and ultimately lead to higher sales."
Now what: El Pollo Loco doesn't expect much earnings growth this year, with guidance calling for non-GAAP EPS between $0.70 and $0.74 compared to $0.71 during 2015. Systemwide comparable-restaurant sales are expected to be in the low-single digits, and the company plans to open 17-20 new company stores in addition to 10-15 new franchised stores.
Since El Pollo went public in 2014, shares have tumbled. Sales growth has been slow, calling into question the company's long-term growth story. Investors didn't take kindly to another lackluster quarter from El Pollo Loco, sending shares lower on Friday.
The article Why El Pollo Loco Stock Tumbled Today originally appeared on Fool.com.
Timothy Green has no position in any stocks mentioned. The Motley Fool has no position in any of the stocks mentioned. Try any of our Foolish newsletter services free for 30 days. We Fools may not all hold the same opinions, but we all believe that considering a diverse range of insights makes us better investors. The Motley Fool has a disclosure policy.
Copyright 1995 - 2016 The Motley Fool, LLC. All rights reserved. The Motley Fool has a disclosure policy.