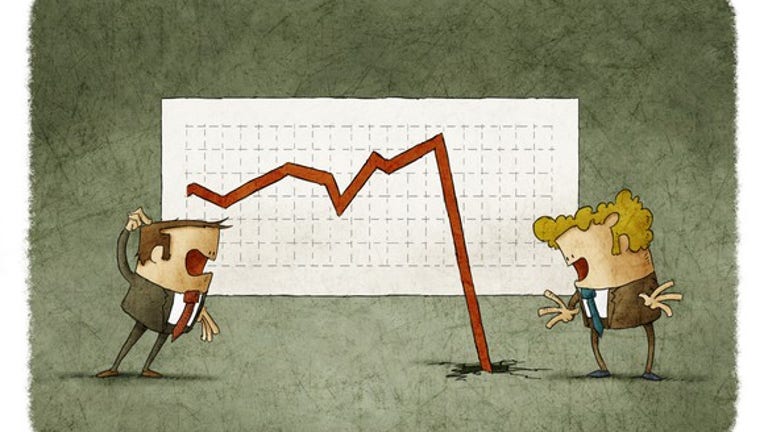 What happened
Shares of dry bulk oceangoing shipper Eagle Bulk Shipping Inc. (NASDAQ: EGLE) sank 13.4% in April.
So what
Why did that happen? The answer begins 48 hours before the month began, when Eagle Bulk Shipping reported its fiscal-year 2016 earnings results on March 30.
This was sort of a good news, bad news earnings release. On one hand, Eagle Bulk reported that its revenue had increased 20% in fiscal 2016. On the other hand, operating costs soared 36%, with the result that Eagle Bulk lost $10.87 per share last year. That was a whole lot better than the $78.88 per share the stock lost in 2015, granted, but still not great news.
Image source: Getty Images.
Now what
Eagle Bulk stock lost about 9% of its value in the week following that earnings report. It rebounded briefly thereafter, but only to resume its plunge on April 12, and the stock has been hopscotching down the hill ever since -- all through April, and more recently the stock has started off May with another 8% tumble.
Why? Blame it on the Baltic Dry Index,which tracks average carriage rates in the dry bulk shipping industry. The BDI was doing pretty well in the early part of April, which probably helps to explain why Eagle Bulk stock briefly snapped back after its disappointing earnings report of $10.78 per share lost.
Unfortunately, rates on the BDI plateaued at 1,296 around April 13, and then really started tumbling around April 19. These rates have continued downward ever since, and Eagle Bulk Shipping's stock has followed them down -- all through April, and now into May as well.
My guess: The only way Eagle Bulk Shipping stock enjoys a better month in May than it had in April is if the BDI recovers first.
10 stocks we like better than Eagle Bulk ShippingWhen investing geniuses David and Tom Gardner have a stock tip, it can pay to listen. After all, the newsletter they have run for over a decade, Motley Fool Stock Advisor, has tripled the market.*
David and Tom just revealed what they believe are the 10 best stocks for investors to buy right now... and Eagle Bulk Shipping wasn't one of them! That's right -- they think these 10 stocks are even better buys.
Click here to learn about these picks!
*Stock Advisor returns as of May 1, 2017
Rich Smith has no position in any stocks mentioned. The Motley Fool has no position in any of the stocks mentioned. The Motley Fool has a disclosure policy.