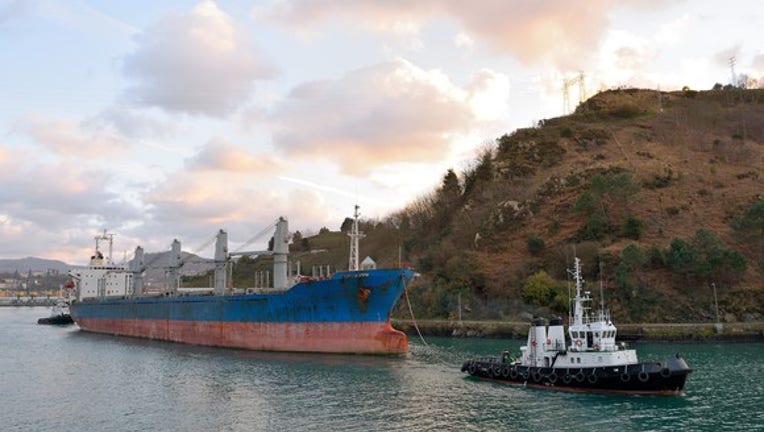 What happened
Shares of dry bulk ocean shipper Eagle Bulk Shipping (NASDAQ: EGLE) dipped 15% in February, entering the month at $6.29 but exiting it at only $5.34. As the calendar moves into March, Eagle Bulk shares are enjoying a modest recovery (up 3%).
So what
The question is, can that last?
Actually, maybe it can. If you ask me, most of the weakness at Eagle Bulk Shipping last month can be explained by just one chart -- the chart of the Baltic Dry Index, whichtracks the average rates that shippers can charge for movement of dry bulk cargo around the globe.
The BDI spent the first half of February on a downtrend, falling from 800 points at the start of the month (already weak and below par for the index, which uses 1000 points as a baseline) to a low of 685 on Feb. 14. Since touching that nadir, however, the BDI has marched steadily upwards, closing the month decidedly higher than it began it (at 859 points).
Eagle Bulk stock could use a tug in the right direction this month. Image source: Getty Images.
Now what
If you ask me, this bodes well for Eagle Bulk stock to make at least some recovery in March -- assuming the recent upward trend on the BDI holds -- and recent actions by Eagle Bulk suggest they think it will hold. In January, Eagle Bulk raised $100 million in a private placement of shares, and just yesterday the company announced plans to spend all of that money (and more) to buy "a minimum of 6 and up to 9 Crown-63 [used] Ultramax dry bulk sister vessels" from Norway's Greenship Bulk Trust.
The deal will cost Eagle Bulk $153 million if all nine vessels are bought. If shipping rates continue to improve, though, the price may be worth it.
10 stocks we like better than Eagle Bulk ShippingWhen investing geniuses David and Tom Gardner have a stock tip, it can pay to listen. After all, the newsletter they have run for over a decade, Motley Fool Stock Advisor, has tripled the market.*
David and Tom just revealed what they believe are the 10 best stocks for investors to buy right now... and Eagle Bulk Shipping wasn't one of them! That's right -- they think these 10 stocks are even better buys.
Click here to learn about these picks!
*Stock Advisor returns as of February 6, 2017
Rich Smith has no position in any stocks mentioned. The Motley Fool has no position in any of the stocks mentioned. The Motley Fool has a disclosure policy.