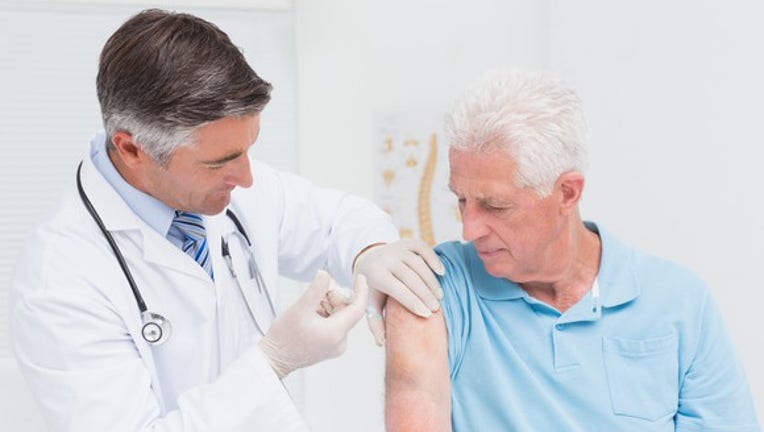 What happened
Shares ofDynavaxTechnologies Corporation (NASDAQ: DVAX)gained as much as 19% in pre-market trading this morning on the news that the Food and Drug Administration's vaccines and related biological products advisory committee (VRBPAC) will review the company's experimental hepatitis B vaccine, Heplisav-B, on July 28, 2017.Even though this advisory committee meeting will be held less than two weeks ahead of Heplisav's scheduled Prescription Drug User Fee Act (PDUFA) target action date of Aug. 10, 2017, Dynavax said the FDA isn't currently planning on changing this date.
Image source: Getty Images.
Despite this surge in pre-market trading, Dynavax's shares opened up only 6% higher, and have steadily cooled off as the market digests this regulatory update.
So what
An advisory committee meeting tends to be held when the FDA has outstanding questions about an experimental medical product after a formal internal review has been conducted. In this case, the FDA appears dubious about Heplisav's risk-to-reward profile, which is probably going to be the central theme of the advisory committee.
The big picture issue is that GlaxoSmithKline's (NYSE: GSK) Engerix-B and Merck's (NYSE: MRK) Recombivax HB are already on the market for this indication, meaning that there's no overwhelmingly pressing need to approve yet another hepatitis B vaccine.
Now what
The one issue working in Heplisav's favor is that there is a documented need for vaccines that target specific subpopulations like diabetics. Review studies, after all, have shown that Engerix-B andRecombivax HB tend to produce fairly weak levels ofseroprotection in diabetics compared to non-diabetics. However, the FDA doesn't seem to think this gap in care is sufficient to green-light Heplisav without rigorously vetting its potential side effects.
The bottom line is that an advisory committee is somewhat of a neutral event in Heplisav's case. The FDA's reluctance to approve this vaccine because of rare side effects like Wegener's Granulomatosis isn't exactly a new issue, so an external review was probably always in the cards. At least this time around, investors will get to hear the FDA's side of the story -- instead of having to rely on Dynavax's broad strokes version following a Complete Response Letter.
10 stocks we like better than Dynavax TechnologiesWhen investing geniuses David and Tom Gardner have a stock tip, it can pay to listen. After all, the newsletter they have run for over a decade, Motley Fool Stock Advisor, has tripled the market.*
David and Tom just revealed what they believe are the 10 best stocks for investors to buy right now... and Dynavax Technologies wasn't one of them! That's right -- they think these 10 stocks are even better buys.
Click here to learn about these picks!
*Stock Advisor returns as of February 6, 2017
George Budwell has no position in any stocks mentioned. The Motley Fool has no position in any of the stocks mentioned. The Motley Fool has a disclosure policy.