Why Duluth Holdings, Snap Inc., and Winnebago Industries Jumped Today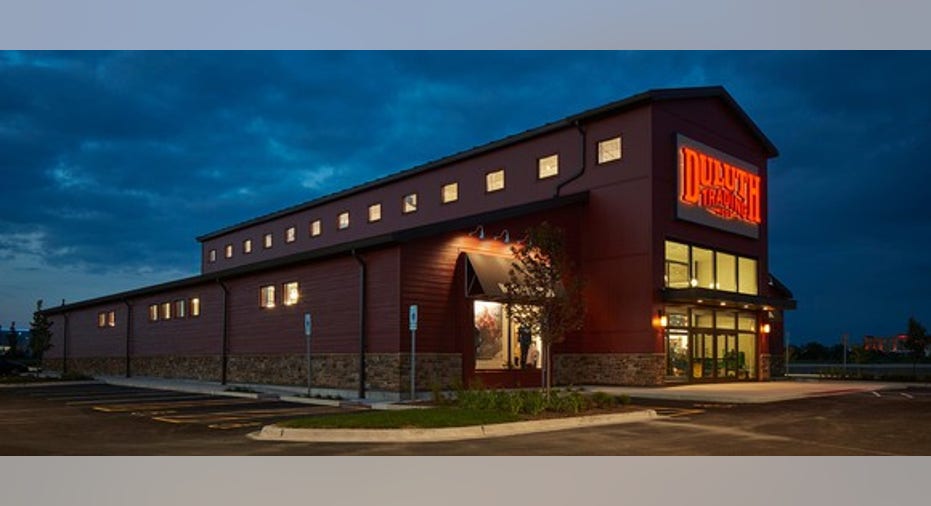 After enduring its worst day in over six months yesterday amid concerns over Treasury rates and legislative roadblocks to President Trump's attempts to push through his pro-growth policies, the stock market staged a modest rebound on Wednesday. The S&P 500 and Nasdaqindexes climbed around 0.2% and 0.5%, respectively, while theDow Jones Industrial Average fell just a few points.
But a few individual stocks delivered outsized gains for investors, including Duluth Holdings (NASDAQ: DLTH), Snap Inc. (NYSE: SNAP), and Winnebago Industries (NYSE: WGO). Read on to see what drove their outperformance today.
Image source: Duluth Holdings.
Duluth's comfortable earnings beat
Shares of the parent of Duluth Trading Company skyrocketed 14.3% after the company announced solid results for its fourth quarter ended Jan. 29, 2017. Quarterly revenue grew 24.4% year over year, to $174.7 million, which translated to net income of $14 million, or $0.43 per share. Duluth also grew adjusted earnings before interest, taxes, depreciation and amortization (EBITDA) by 22.7%, to $24.7 million. Analysts, on average, were only expecting adjusted earnings of $0.34 per share on revenue of $163.1 million.
What's more, Duluth CEO Stephanie Pugliese noted the strong performance came despite unseasonably warm weather early in the quarter, followed by "a very positive customer response when the weather turned in late December and the holiday season arrived."
Snap analysts are piling on
Shares of Snapchat parent Snap Inc. climbed 7.1% after the company received its most encouraging analyst note yet. Drexel Hamilton's Brian White initiated coverage on Snap with a buy rating and a surprising $30-per-share price target -- Snap stock currently trades just below $22 per share -- calling it a "very unique tech company" in that its platform secures its status as "an early pioneer in the rise of augmented reality."
White's optimism today follows Snap's first buy ratingsince going public, which came on Monday with a $25 price target from Monness Crespi Hardt analyst James Cakmak. Cakmak, for his part, similarly argued there is "more to Snap than many suggest," indicating the company should be able to continue to outgrow competitors going forward.
Winnebago keeps on trucking
Finally, Winnebago Industries stock jumped 6.3% after the motor home manufacturer announced strong fiscal second-quarter 2017 results.Quarterly revenue skyrocketed 64.2% year over year, to $225.7 million, thanks largely to its recent $500 million acquisition of towable RV company Grand Design. On the bottom line, that translated to 63.3% growth in net income, to $15.3 million, or $0.48 per diluted share -- well above the $0.43 per share investors were anticipating.
Winnebago CEO Michael Happe elaborated, "Our second quarter results reflect our progress in transforming Winnebago into a larger company with greater scale, a more balanced portfolio, increased profitability and better positioned to compete effectively across the entire RV market."
Offer from The Motley Fool: The 10 best stocks to buy nowMotley Fool co-founders Tom and David Gardner have spent more than a decade beating the market. In fact, the newsletter they run, Motley Fool Stock Advisor, has tripled the S&P 500!*
Tom and David just revealed their ten top stock picks for investors to buy right now.
Click here to get access to the full list!
*Stock Advisor returns as of 1/30/2017
Steve Symington has no position in any stocks mentioned. The Motley Fool recommends Duluth Holdings. The Motley Fool has a disclosure policy.