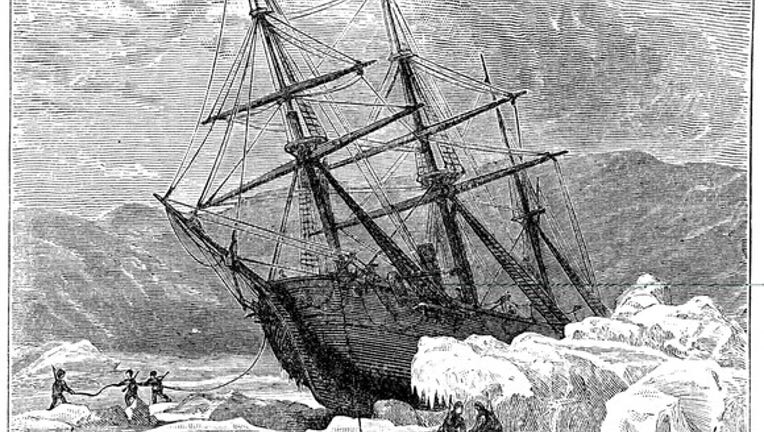 DryShips struck its iceberg last week. Can it get unstuck? Image source: Getty Images.
What happened
DryShips (NASDAQ: DRYS) stock had an "iceberg moment" last week. After soaring more than 1,500% in a matter of a few days, trading in the stock was suspended, then reopened -- and the stock sank 85% in a day. Today, DryShips made a valiant attempt to get its stock unstuck from the ice, jumping 39% out of the gate in early Monday trading.
The escape attempt failed. As of 11:15 a.m. EST, DryShips stock had given up all its gains, and even shifted into reverse. The stock is now down 11.3%.
So what
DryShips announced Monday morning that it has convinced one of its lenders to write off 50% of the company's outstanding indebtedness, and to accept $10.2 million in payments over the course of the next nine months as "full and final settlement of all of its obligations" to the lender.
That sounds like great news, and is presumably the reason investors rushed to buy back into DryShips Monday morning. But here's the thing: A 50% writedown in debt obligations would have meant a lot more to DryShips back when it was carrying $4.8 billion in long-term debt (say, seven quarters ago). But according to data from S&P Global Market Intelligence, DryShips only has $200 million in "current portion of long-term debt" currently on its books.
On the one hand, a 50% haircut on its obligations isn't as big a deal today as it once might have been. At the same time, paying $10 million to satisfy $20 million worth of debt, on a $200 million debt load, still only cuts DryShips' remaining obligations by 10%.
Now what
Either way you look at it, this news just isn't a very big deal. DryShips may have less debt now than it did on Friday, but the company is still losing money at the rate of nearly $650 million a year. Debt or no debt, DryShips' days look numbered.
10 stocks we like better than DryShips When investing geniuses David and Tom Gardner have a stock tip, it can pay to listen. After all, the newsletter they have run for over a decade, Motley Fool Stock Advisor, has tripled the market.*
David and Tom just revealed what they believe are the ten best stocks for investors to buy right now and DryShips wasn't one of them! That's right -- they think these 10 stocks are even better buys.
Click here to learn about these picks!
*Stock Advisor returns as of November 7, 2016
Fool contributorRich Smithdoes not own shares of, nor is he short, any company named above. You can find him onMotley Fool CAPS, publicly pontificating under the handleTMFDitty, where he currently ranks No. 330 out of more than 75,000 rated members.
The Motley Fool has no position in any of the stocks mentioned. Try any of our Foolish newsletter services free for 30 days. We Fools may not all hold the same opinions, but we all believe that considering a diverse range of insights makes us better investors. The Motley Fool has a disclosure policy.