Why DreamWorks Animation, Boston Scientific, and Cirrus Logic Jumped Today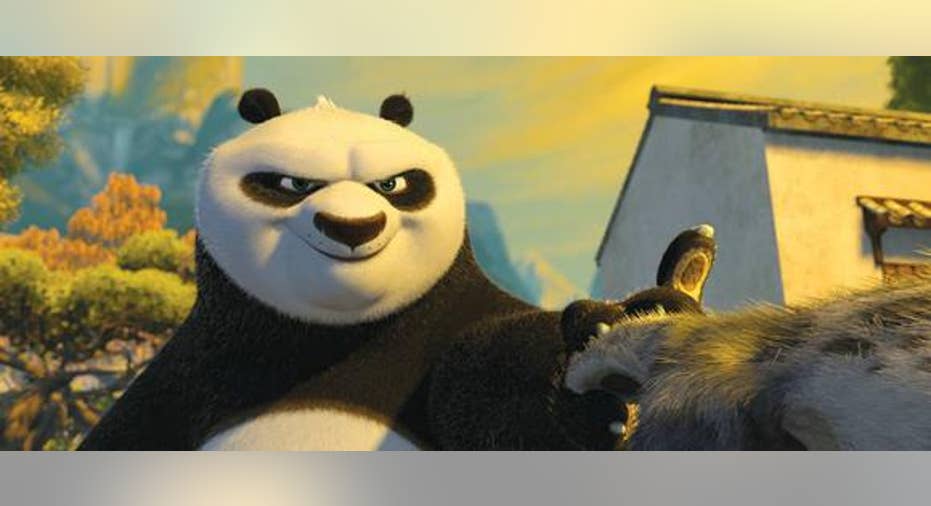 Image source: DreamWorks Animation.
The stock market was surprisingly mixed on Wednesday, and a host of earnings reports pulled the broader market in different directions. The Fed's decision not to move interest rates resulted in an afternoon rise, and major market benchmarks recovered some of their lost ground from earlier in the day despite the increasing likelihood that a rate move could come as soon as June. Despite the negative tone from the technology sector, several stocks posted positive earnings results that lifted their shares, and others had company-specific news that spurred bulls to action. Among the best performers were DreamWorks Animation , Boston Scientific , and Cirrus Logic .
DreamWorks Animation soared 19% after reports surfaced that the company might be in talks to be acquired by Comcast. Those following the stock are speculating that DreamWorks might appeal to the media company because of its links to China and because of its library of content that is particularly appealing to millennials. For its part, DreamWorks has had mixed results as an independent company, with hit-or-miss performance on the big screen and tepid long-term stock returns. But a deal would signal continued consolidation activity in the broader media industry, and it could set off a wave of new interest in other content creators that content-distribution companies might seek to pick up in order to compete more effectively with Comcast.
Boston Scientific rose 11% after releasing its first-quarter financial report and announcing solid guidance for the remainder of the year. The medical device maker's sales topped its expectations, weighing in at $1.96 billion, and adjusted earnings per share jumped by a third. Double-digit percentage growth in the cardiovascular segment and a near-doubling of sales from urology and pelvic health led Boston Scientific's divisions higher, and weakness in the cardiac rhythm area wasn't enough to hold back the company from posting overall double-digit percentage top-line growth. Boston Scientific also boosted its full-year sales guidance by $125 million to $175 million, now expecting $8.075 billion to $8.225 billion, and a $0.03-per-share boost in adjusted earnings also showed the success that the company has had in serving a market hungry for innovative new medical products.
Finally, Cirrus Logic gained 12%. The maker of analog and digital signal processing products for smartphones and other mobile devices reported substantial declines in revenue and earnings in its fiscal fourth quarter compared to the same period last year, with revenue falling 9% and adjusted earnings per share declining more than 40%. Yet those drops weren't quite as severe as most investors following the stock had feared, and investors seemed willing to look past the dangers of Cirrus Logic's heavy reliance on a single customer for its sale. Even though future guidance suggested ongoing pressure on its financials, Cirrus Logic appears to be making progress in diversifying its risk, and that could pay off with better long-term growth in the future.
The article Why DreamWorks Animation, Boston Scientific, and Cirrus Logic Jumped Today originally appeared on Fool.com.
Dan Caplinger has no position in any stocks mentioned. The Motley Fool recommends Cirrus Logic and DreamWorks Animation. Try any of our Foolish newsletter services free for 30 days. We Fools may not all hold the same opinions, but we all believe that considering a diverse range of insights makes us better investors. The Motley Fool has a disclosure policy.
Copyright 1995 - 2016 The Motley Fool, LLC. All rights reserved. The Motley Fool has a disclosure policy.