Why Dr Pepper Snapple Group Inc. Stock Slipped Today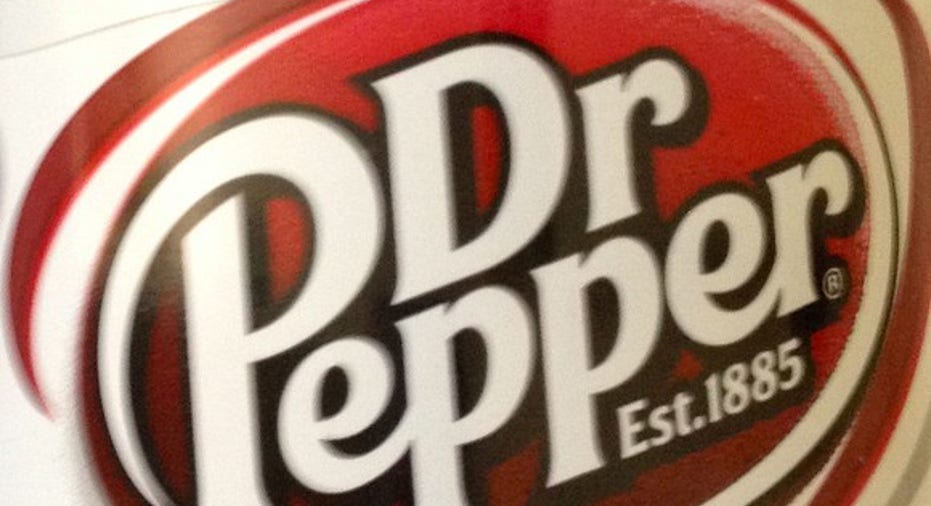 What happened
Shares of Dr Pepper Snapple Group (NYSE: DPS) were sliding today after the beverage company posted weaker-than-expected revenue growth in its first-quarter earnings report.
As of 11:24 a.m. EDT, the stock was down 3.7%.
Image source: The Motley Fool.
So what
The No. 3 U.S. soda company said adjusted earnings per share improved from $0.94 to $1.01, topping expectations of $0.96, while sales increased 2%, including the recent Bai Brands acquisition, to $1.51 billion. That missed the consensus of $1.56 billion.
CEO Larry Young said the company, which owns several other brands including 7UP, Sunkist, and Canada Dry, "outperformed the carbonated soft-drink market" and grew market share. The report follows a weak quarter from rival Coca-Cola, which said it would cut 1,200 jobs as the soda industry remains challenged.
At Dr Pepper Snapple, sales volumes increased 1%, including the Bai acquisition.
Now what
Looking ahead, management said it expected organic volume growth for the year to be 1%, or 2% including the Bai acquisition. It sees net sales growth of 4%, and EPS of $4.56 to $4.66, up from $4.39 a year ago. Analysts had expected full-year EPS of $4.60 and revenue growth of 5.3%.
While earnings growth remains decent, the market seems to be punishing the stock for the weak revenue growth. Given the climate in the industry, that seems fair, especially with the stock trading at a price-to-earnings ratio above 20.
10 stocks we like better than Dr. Pepper Snapple GroupWhen investing geniuses David and Tom Gardner have a stock tip, it can pay to listen. After all, the newsletter they have run for over a decade, Motley Fool Stock Advisor, has tripled the market.*
David and Tom just revealed what they believe are the 10 best stocks for investors to buy right now... and Dr. Pepper Snapple Group wasn't one of them! That's right -- they think these 10 stocks are even better buys.
Click here to learn about these picks!
*Stock Advisor returns as of April 3, 2017
Jeremy Bowman has no position in any stocks mentioned. The Motley Fool has no position in any of the stocks mentioned. The Motley Fool has a disclosure policy.