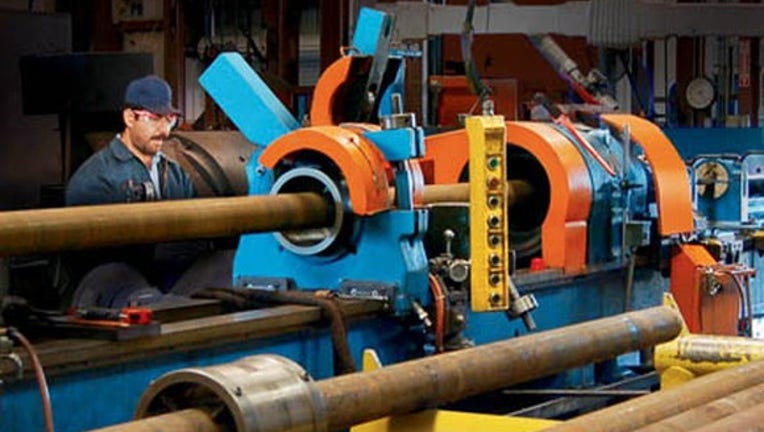 What happened
TimkenSteel Corporation (NYSE: TMST) lost 17% of its value in March. AK Steel Holdings Corporation (NYSE: AKS) fell nearly 18%. And United States Steel Corporation (NYSE: X) fared relatively well, with its shares falling "only" 15% (or so) during the month. All in, it was a bad month for this trio of U.S.-focused steelmakers.
The companies weren't alone, however, with competitors like Nucorand Steel Dynamicsalso falling, but not nearly as much. The losses at this pair, and ArcelorMittal, stayed in the mid-single digits. However, declines were basically felt throughout the domestic steel industry.
Image source: TimkenSteel Corporation.
So what
After Donald Trump was elected president, steel industry stocks went into rally mode. For example, TimkinSteel is up nearly 70% since the November election. That, however, is down from the roughly 100% price advance through March 1. Not all steel makers have had such an impressive run, but the reason behind the swift change in sentiment around the steel industry is basically the same for all of the steel companies.
During the campaign, Trump was taking a hard line on trade and was pushing for increased infrastructure spending. Both are big issues for the steel industry, which in recent years has seen a flood of cheap imports lead to oversupply and falling prices. Trump's stumping, then, was music to the ears of steel investors because it hinted that the U.S. would take a harder stance on the steel import glut and increase domestic demand with a government-led infrastructure push.
To be fair, it's not like the U.S. government has been doing nothing as cheap steel imports flooded the home market. There have been a number of trade wins in recent years imposing high tariffs on selected steel imports and nations. However, steel stocks were definitely caught up in the so-called "Trump trade" after the November election results rolled in. But once Republicans were forced to pull their healthcare bill, investors began to question if Trump can live up to all of his promises.
In early March, Trump backed the long-stalled Keystone XL pipeline, which was good news for the steel industry. But the president exempted the project from having to buy American-made steel. That was a major blow to the euphoria surrounding Trump's dedication to supporting the U.S. steel industry. Steel stocks reacted as you would expect, falling across the board.
Now what
Investors are human beings, and humans have a habit of going to extremes. The steel rally following Trump's election is just one more example of humans being human. With sentiment starting to shift, however, investors should expect continued volatility in the steel group. This is a time to look past stock price changes and focus on fundamentals so you don't make the wrong investment choices on the buy or the sell side. Look at things like balance sheet strength, product and customer diversity, and the ability to turn a profit even during a difficult market. These things are much more important over the long term than what a U.S. president will or won't be able to do in office.
10 stocks we like better than AK Steel HoldingWhen investing geniuses David and Tom Gardner have a stock tip, it can pay to listen. After all, the newsletter they have run for over a decade, Motley Fool Stock Advisor, has tripled the market.*
David and Tom just revealed what they believe are the 10 best stocks for investors to buy right now... and AK Steel Holding wasn't one of them! That's right -- they think these 10 stocks are even better buys.
Click here to learn about these picks!
*Stock Advisor returns as of April 3, 2017
Reuben Brewer owns shares of Nucor. The Motley Fool recommends Nucor. The Motley Fool has a disclosure policy.