Why Dollar Tree, Inc. Stock Lost 13% in December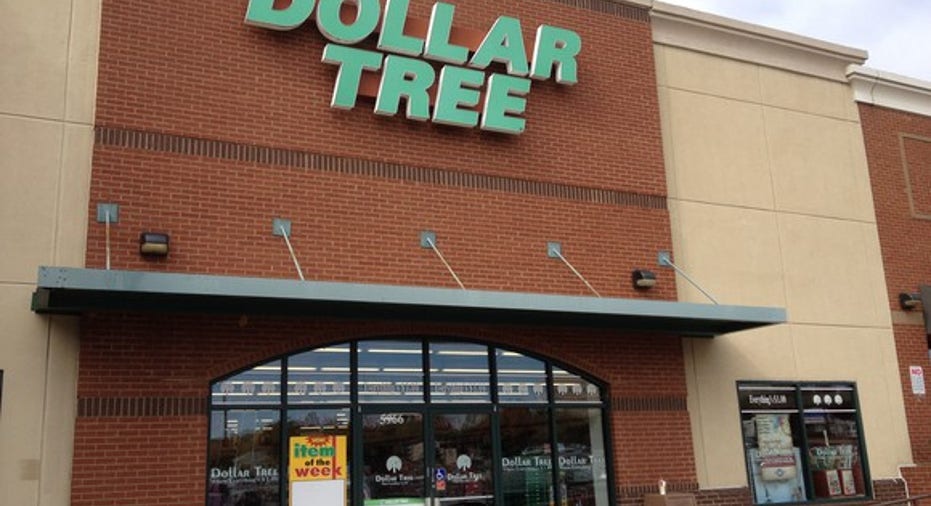 Image source: The Motley Fool.
What happened
Shares ofDollar Tree, Inc.(NASDAQ: DLTR) closed out 2016 on a sour note, sliding 13% according to data from S&P Global Market Intelligence. The stock gave back gains from November and tumbled on December 22 as a disappointing personal income report came out that day.
So what
The stock lost 5.7% on Dec. 22 as the Bureau of Economic Analysis said personal income increased just 0.1% in November, the key month leading up to and including part of the holiday shopping season, and real disposable personal income actually fell. PeerDollar Generalalso gave back several points that day.
Early reports indicated thatAmazon.comwas the big winner of the holiday season, a development that could spell trouble for Dollar Tree as it has, including itsFamily Dollar banner, more brick-and-mortar stores than any other retailer with more than 14,000 locations.
Now what
Dollar Tree's most recent earnings report was solid as the company reported a 1.7% same-store sales increase, and dollar stores have been big winners since the recession. However, there are signs of trouble as Wal-Mart has been fighting to take back share, and Amazon reportedly signed up millions of lower-income households during the holidays, the demographic that dollar stores target.
The two dollar chains may also be saturating the country as there is nearly one dollar store for every 10,000 Americans now, and with the rise of e-commerce it may become unprofitable to open new ones. Considering those challenges, the stock may continue to suffer in 2017.
10 stocks we like better than Dollar Tree Stores When investing geniuses David and Tom Gardner have a stock tip, it can pay to listen. After all, the newsletter they have run for over a decade, Motley Fool Stock Advisor, has tripled the market.*
David and Tom just revealed what they believe are the 10 best stocks for investors to buy right now... and Dollar Tree Stores wasn't one of them! That's right -- they think these 10 stocks are even better buys.
Click here to learn about these picks!
*Stock Advisor returns as of January 4, 2017
Jeremy Bowman has no position in any stocks mentioned. The Motley Fool owns shares of and recommends Amazon.com. The Motley Fool has a disclosure policy.