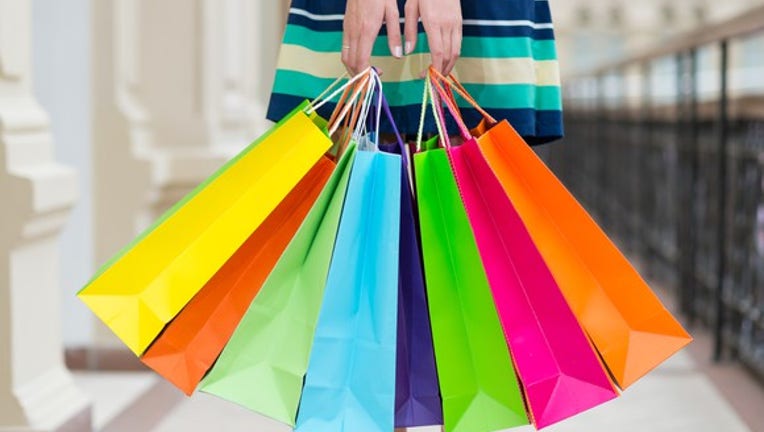 What happened
Shares of retailers Kohl's Corporation (NYSE: KSS), Gap (NYSE: GPS), and Dollar Tree (NASDAQ: DLTR) are all moving higher in mid-day trading Friday. As of 1:30 p.m. EST, Kohl's stock is up 5.4%, Gap and Dollar Tree stock are both up 3.5%.
So what
President Donald Trump can be thanked for the move. Earlier this month, the CEOs of several major U.S. retail chains -- Gap's CEO included -- traveled to Washington, D.C. to meet with House Ways and Means Chairman Kevin Brady to discuss why they really don't want Congress to levy a "border adjustment tax" on imported goods. (J.C. Penney's (NYSE: JCP) CEO was also in attendance, but J.C. Penney's stock, just reported some pretty poor earnings, and the stock is missing out on Friday's rally as a result).
Retail stock prospects brighten. Image source: Getty Images.
The rally is happening because American retailers, and American retailers of clothing in particular, import about 95% of the clothing and footwear they sell from outside the U.S. In doing so, they buy goods abroad, import them into the U.S., mark them up for a small profit, and hang them out for sale.
Under current law, these companies pay taxes on the small retail profit they earn from all of the above. The "border adjustment tax" (which isn't really a new tax) would change that. By amending the tax code, it would prevent companies from deducting the cost of the goods they import (the "cost of goods sold," in Wall Street parlance). Thus, it would levy taxes as if almost all the revenue a retailer takes in from selling imported goods, was pure profit.
That would spell doomsday for American retailers -- a massive spike in taxes, engineered in order to encourage them to buy more American products (in hopes of in turn spurring a job boom among American manufacturers). But this crisis has been averted, because Friday morning, Chief Economic Advisor Gary Cohn announced that President Trump does not support a border adjustment tax of the sort just described.
Now what
What comes next is anybody's guess. Just because the president doesn't support this border adjustment tax does not mean he won't support a different one. In fact, the president's stated desire to tax imports from Mexico at 20%, which he has not yet disavowed, seems to imply that some form of border tax is still a possibility.
And if it gets implemented, then the gains in stock price that Dollar Tree, Gap, and Kohl's enjoyed Friday could prove short-lived.
10 stocks we like better than Kohl'sWhen investing geniuses David and Tom Gardner have a stock tip, it can pay to listen. After all, the newsletter they have run for over a decade, Motley Fool Stock Advisor, has tripled the market.*
David and Tom just revealed what they believe are the 10 best stocks for investors to buy right now and Kohl's wasn't one of them! That's right -- they think these 10 stocks are even better buys.
Click here to learn about these picks!
*Stock Advisor returns as of February 6, 2017
Rich Smith has no position in any stocks mentioned. The Motley Fool has no position in any of the stocks mentioned. The Motley Fool has a disclosure policy.