Why Dollar General Corporation Jumped 12% in November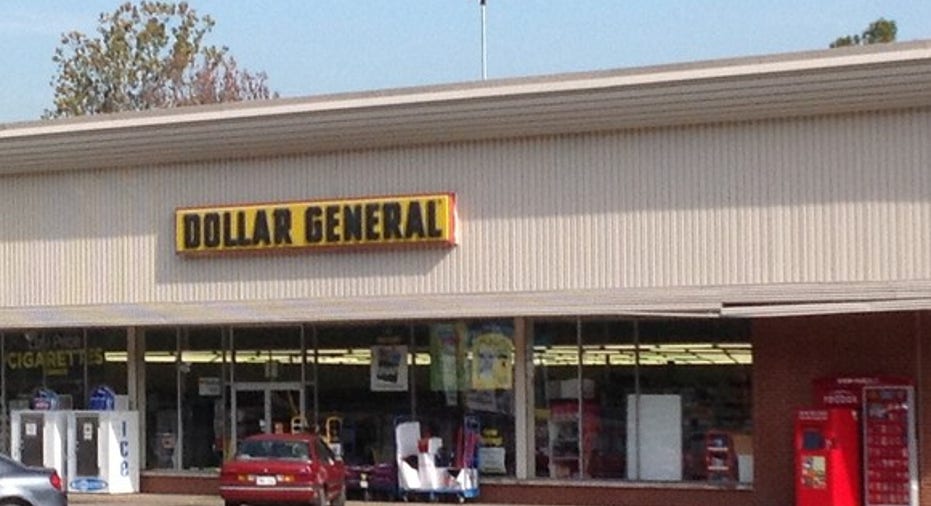 Image source: The Motley Fool.
What happened
Shares ofDollar General(NYSE: DG) surged last month, gaining 12%, according to data from S&P Global Market Intelligence. The stock rose alongside the market during the post-election rally. As you can see from the chart below, much of the gains came in the days following President-elect Donald Trump's victory.
So what
It was surprising to see the dollar-store chain as a big winner after the election as peers likeWal-MartandDollar Tree did not reap the same gains. Still, retail stocks in general rose as investors hoped a Trump administration would spur consumer spending and implement business-friendly policies like keeping the minimum wage low and reducing requirements for healthcare spending.
Later in the month, Dollar General shares jumped 3.3% after a Texas judge blocked President Barack Obama's changes to make more workers eligible for overtime pay.
Now what
After the month ended, Dollar General shares slipped 5% as it reported third-quarter earnings on Dec. 1. Comparable sales were down 0.1%, and earnings per share fell from $0.86 to $0.84, though the company said it would have been $0.89 excluding store relocation costs and disaster-related expenses. Sales and profits missed expectations, however, and the company said full-year EPS growth would come in at the low end of its 10%-15% long-term range.
As for the company's prospects under a Trump administration, those seem more uncertain. For a retailer that depends on a low-income customer base, threats to wages and benefits, like food stamps, could hurt the company. And a resurgent Wal-Mart and the growing popularity of e-commerce also threaten Dollar General, which has more than 13,000 stores nationwide and is investing in more stores with 1,000 more expected next year.
Despite the gains in November, with the retail landscape shifting I'd expect more disappointing reports like the one the company posted on Thursday.
10 stocks we like better than Dollar General When investing geniuses David and Tom Gardner have a stock tip, it can pay to listen. After all, the newsletter they have run for over a decade, Motley Fool Stock Advisor, has tripled the market.*
David and Tom just revealed what they believe are the 10 best stocks for investors to buy right now... and Dollar General wasn't one of them! That's right -- they think these 10 stocks are even better buys.
Click here to learn about these picks!
*Stock Advisor returns as of November 7, 2016
Jeremy Bowman has no position in any stocks mentioned. The Motley Fool has no position in any of the stocks mentioned. Try any of our Foolish newsletter services free for 30 days. We Fools may not all hold the same opinions, but we all believe that considering a diverse range of insights makes us better investors. The Motley Fool has a disclosure policy.