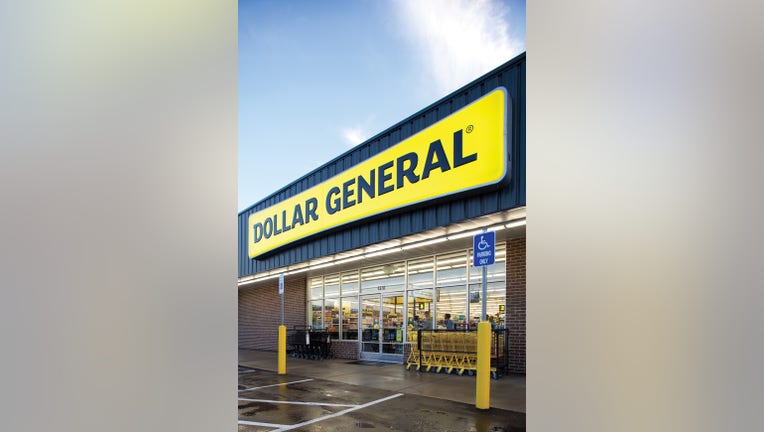 What happened
Shares ofDollar General Corp.(NYSE: DG) were climbing today after the discount retailer posted better-than-expected results in its first-quarter earnings report.
As of 11:05 a.m. EDT, the stock was up 3.8%.
Image source: Dollar General
So what
The dollar-store chain, which has more locations under its banner than nearly any other retailer in the U.S., bucked the downward trend in brick-and-mortar retail as comparable sales inched up 0.7%, overcoming delays in tax refunds.
Overall revenue increased 6.5% to $5.61 billion as the company added nearly 1,000 stores in the last year. That figure topped estimates at $5.59 billion. On the bottom line, adjusted earnings per share came in at $1.03, equal to the year before, and beating expectations at $1.00. Net income actually fell in the quarter, but earnings per share were propped up by share buybacks.
CEO Todd Vasos said he was "pleased" with the results, and noted that the company overcame the most challenging comparisons from last year. He also said that same-store sales improved as the company moved past the tax-refund delay and shift in the Easter holiday.
Now what
Looking ahead, management maintained its full-year guidance, calling for EPS of $4.25 to $4.50 and a comparable sales increase of 2%.
The company is also in the process of closing on a deal to acquire 322 stores from a smaller retailer, and plans to add 1,290 stores this year, reaching more than 14,000 total. That aggressive expansion strategy separates the company from much of the retail sector, which is retrenching due to the rise of e-commerce. Dollar General's model, however, which relies on sales of off-brand staples and sundries such as cigarettes, paper goods, and groceries, is relatively Amazon-proof.
While flat earnings growth may not be cause for extreme enthusiasm about the stock, the positive comparable-sales growth demonstrates smart management. Dollar General should continue to outperform the broader retail sector.
10 stocks we like better than Dollar GeneralWhen investing geniuses David and Tom Gardner have a stock tip, it can pay to listen. After all, the newsletter they have run for over a decade, Motley Fool Stock Advisor, has tripled the market.*
David and Tom just revealed what they believe are the 10 best stocks for investors to buy right now... and Dollar General wasn't one of them! That's right -- they think these 10 stocks are even better buys.
Click here to learn about these picks!
*Stock Advisor returns as of May 1, 2017
Jeremy Bowman has no position in any stocks mentioned. The Motley Fool owns shares of and recommends Amazon. The Motley Fool has a disclosure policy.