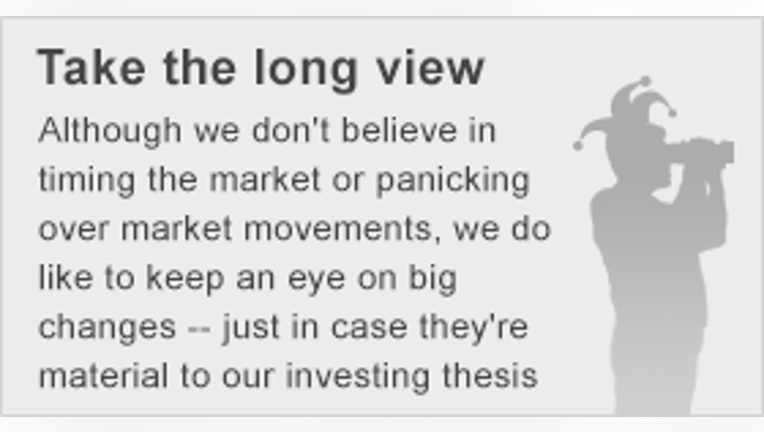 What: Dolby Laboratories stock soared as high as 14.2% on Thursday after the company reported better-than-expected fiscal second-quarter results. The stock is up 13.9% at the time of this writing.
Image source: Dolby Laboratories.
So what: Dolby Laboratories, a company specializing in audio, imaging, and voice technologies, reported revenue and non-GAAP EPS of $274 million and $0.82, respectively. These figures were higher than a consensus analyst estimate for $264 million and $0.61, respectively.
"It was a solid quarter and we gained momentum in mobile with the inclusion of Dolby Audio in iOS,"said Dolby Laboratories CEO Kevin Yeaman in the company's second-quarter earnings release. "We've alsoexpanded the number of Dolby Vision TVs in market and the amount of Dolby Vision content, whilecontinuing to roll out Dolby Cinema locations around the world."
Now what: The company's guidance was just as surprising. Analysts expected Dolby's fiscal third-quarter revenue and non-GAAP EPS would be about $254 million and $0.40, but management forecasted third-quarter revenue and non-GAAP EPS in ranges of $260 million to $275 million and $0.62 to $0.68, respectively.
The article Why Dolby Laboratories, Inc. Stock Rose 14% originally appeared on Fool.com.
Daniel Sparks has no position in any stocks mentioned. The Motley Fool has no position in any of the stocks mentioned. Try any of our Foolish newsletter services free for 30 days. We Fools may not all hold the same opinions, but we all believe that considering a diverse range of insights makes us better investors. The Motley Fool has a disclosure policy.
Copyright 1995 - 2016 The Motley Fool, LLC. All rights reserved. The Motley Fool has a disclosure policy.