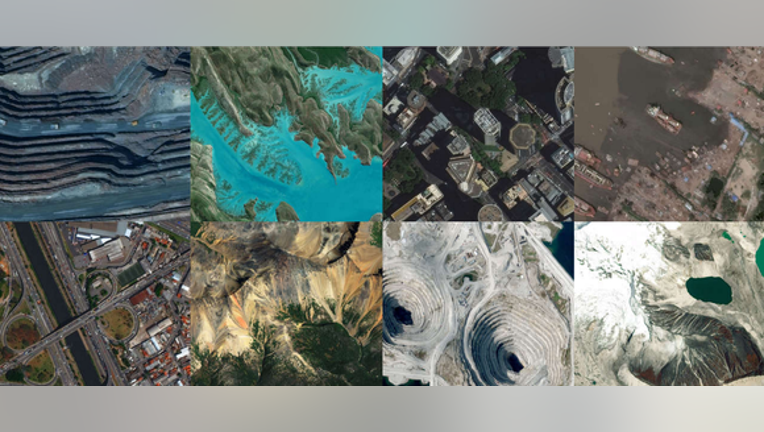 What happened
Shares ofDigitalGlobe Inc.(NYSE: DGI) climbed 18.2% Friday following reports the satellite-image purveyor is in talks to be acquired.
So what
According to a report(may require subscription)from The Wall Street Journal this afternoon, which cited "people familiar with the matter," DigitalGlobe has fielded interest from a "number of possible buyers." But now, the sources say, the company is in "advanced talks" to sell itself to Canadian satellite company MacDonald Dettwiler & Associates.
Imagery from DigitalGlobe's various satellites. IMAGE SOURCE: DigitalGlobe.
Now what
These talks donotguarantee a deal will come to fruition, and the exact terms between MacDonald Dettwiler and DigitalGlobe are unclear. But with DigitalGlobe's unaffected market capitalization sitting around $1.8 billion, industry watchers speculate the buyout could be worth as much as $2 billion to $3 billion.
In the meantime, DigitalGlobe is scheduled to report fourth-quarter 2016 results on Monday, Feb. 27, 2017. If an agreement isn't reached before then -- and given the magnitude of today's pop -- you can bet investors will be listening closely for any additional clarity on the situation at that time.
10 stocks we like better than DigitalGlobeWhen investing geniuses David and Tom Gardner have a stock tip, it can pay to listen. After all, the newsletter they have run for over a decade, Motley Fool Stock Advisor, has tripled the market.*
David and Tom just revealed what they believe are the 10 best stocks for investors to buy right now... and DigitalGlobe wasn't one of them! That's right -- they think these 10 stocks are even better buys.
Click here to learn about these picks!
*Stock Advisor returns as of February 6, 2017
Steve Symington has no position in any stocks mentioned. The Motley Fool recommends DigitalGlobe. The Motley Fool has a disclosure policy.