Why Did Vonage Holdings Corp. Fall 14% Today?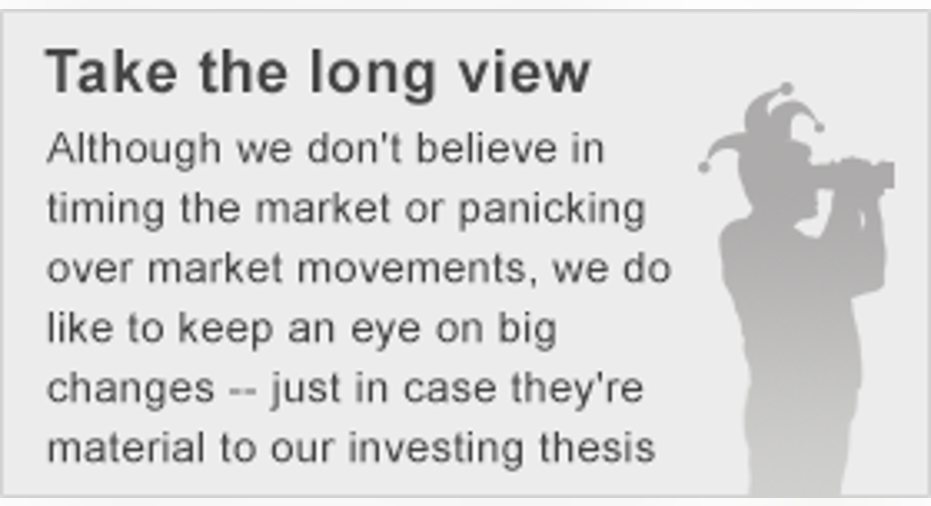 Image source: Vonage.
What: Shares of Vonage Holdings fell as much as 13.8% in early Thursday trading. The network-based communications veteran reported first-quarter results early in the morning, and also announced a $230 million acquisition.
So what: Q1 sales rose 3% year over year to $227 million, helped by 76% higher revenue in the Vonage Business division. The consumer division's sales fell by 14%, in line with Vonage's focus on higher-margin business-class contracts. This result was in line with Wall Street's best guess.
Adjusted earnings increased by 10%, stopping at $0.11 per share. Adjusted EBITDA profits also rose by 11%. Your average analyst would have settled for earnings of $0.06 per share.
The company is paying $230 million for privately held communication technology developer Nexmo, with the possibility for another payment of up to $20 million if Nexmo meets certain performance targets. The new asset comes with less than $125 million in annual revenue, but Vonage says that this deal will help expand the company's addressable market over the next three years.
Based on these results, and in particular on the addition of Nexmo, Vonage's management tweaked their outlook for the 2016 fiscal year. GAAP revenue is now seen at roughly $955 million, up from $913 million at the midpoint of the existing guidance range. EBITDA targets were held firm, even though Nexmo should take away from Vonage's bottom line for the rest of 2016.
Now what: Honestly, I don't get why the market is treating this report like a bag of used gym socks. The company met or beat analyst targets, raised full-year revenue guidance, and pounced on a smart-looking strategic acquisition.
Vonage shares have now fallen a heart-stopping 42% from November's 52-week highs. The stock can now be bought for price-to-earnings and price-to-free-cash-flow ratios at multiyear lows.
VoIP rival 8x8 also got caught up in Vonage's swirling craziness, falling 2.5% on no news of its own. Again, this is happening in spite of a good-looking earnings report and a sound business plan going forward.
If you decide to take a closer look at VoIP operators while their shares are on sale, there's nothing wrong with that. Might even want to go beyond the sniffing and take a nibble.
The article Why Did Vonage Holdings Corp. Fall 14% Today? originally appeared on Fool.com.
Anders Bylund has no position in any stocks mentioned. The Motley Fool has no position in any of the stocks mentioned. Try any of our Foolish newsletter services free for 30 days. We Fools may not all hold the same opinions, but we all believe that considering a diverse range of insights makes us better investors. The Motley Fool has a disclosure policy.
Copyright 1995 - 2016 The Motley Fool, LLC. All rights reserved. The Motley Fool has a disclosure policy.