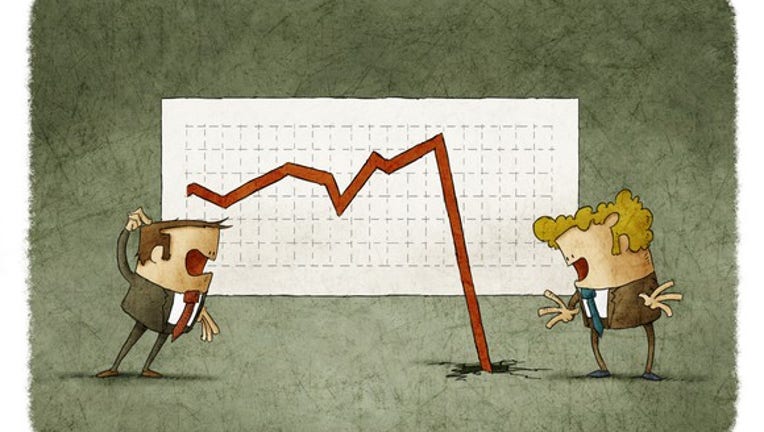 What happened
Shares of containership operator Seaspan (NYSE: SSW) are down nearly 12% as the clock ticks down in the final minutes of trading Tuesday.
So what
The question everyone is asking is: Why?
It's not an earnings report that's to blame. (Although Seaspan's most recent earnings were bad, that news came out more than a month ago.) Nor is it Wall Street's fault. (The last upgrades/downgrades news at Seaspan came out not long after earnings -- and it was an upgrade, from Citigroup).
The most recent news item involving Seaspan was the company's own press release, announcing that it has accepted delivery of a 14,000 TEU containership called the "YM Wind." But while spending money on a new ship in a down market for shipping may not seem like the brightest idea, Seaspan has already chartered out the Wind on a 10-year contract to Yang Ming Marine Transport Corp. It's also already sold and leased back the Wind in a deal generating $144 million in cash -- cash that Seaspan will use to pay its final purchase installment on the vessel -- so this deal doesn't appear to add any financial strain to Seaspan.
Seaspan stock is down -- and it's a real headscratcher why. Image source: Getty Images.
Now what
When you get right down to it, I don't see any news that would explain why Seaspan stock is slumping on Tuesday. That just might mean Tuesday's slump -- with Seaspan stock down 11.2% as of 3:45 p.m. EDT -- is a buying opportunity for new investors. Nothing more, nothing less.
10 stocks we like better than SeaspanWhen investing geniuses David and Tom Gardner have a stock tip, it can pay to listen. After all, the newsletter they have run for over a decade, Motley Fool Stock Advisor, has tripled the market.*
David and Tom just revealed what they believe are the 10 best stocks for investors to buy right now... and Seaspan wasn't one of them! That's right -- they think these 10 stocks are even better buys.
Click here to learn about these picks!
*Stock Advisor returns as of May 1, 2017
Rich Smith has no position in any stocks mentioned. The Motley Fool recommends Seaspan. The Motley Fool has a disclosure policy.