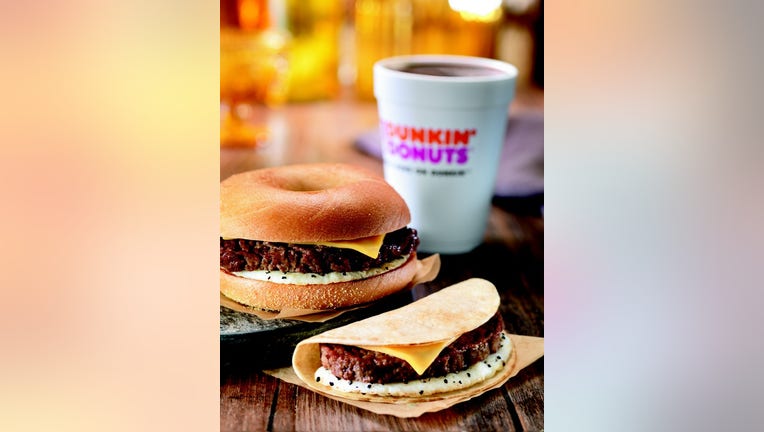 Dunkin' Brands (NASDAQ: DNKN) completed planned changes to its business model in 2016 that, coupled with some new innovation from the company, pushed its stock to fresh highs.
Data byYCharts.
What happened
The coffee and doughnut chain completed the transition all of its stores to franchisee-operated locations in 2016. This has allowed the company to focus on innovation and execution, specifically in the area of technology, something the company did exceptionally well in the past year by improving its app and adding mobile orders and payments.
After closing 2015 at $42.59, shares of the company closed the year at $52.44, a 23% gain, according to data from S&P Global Market Intelligence.
So what
Image source: Dunkin' Brands.
Moving away from a mix of company-owned and franchised stores changes the economics for the company. CFO Paul Carbone explained why that was a positive development in the third quarterearnings release:
"In regards to restaurant-level economics, we are particularly encouraged by first-year cash-on-cash returns that franchisees are experiencing in our high-opportunity West and Emerging markets," Carbone said. "We will continue to focus on driving franchisee profitability by better serving the customer, building high-margin beverage sales, lowering store construction costs, and simplifying store operations."
Now what
In 2017, Dunkin' Brands has plans to add large numbers of restaurants on the West Coast, in Louisiana, and in the greater-Dallas area. The chain also plans to ramp up its sales of branded consumer goods through locations outside its restaurants. This includes its recently announced ready-to-drink iced coffee line, which will be sold in supermarkets and convenience stores.
That should drive "brand awareness, provide more opportunities for consumers to drink our coffee every day, and deliver profit-sharing income for our franchisees, including in our newest markets," Carbone said.
Dunkin' has an effective model, and it should see increased profits as its grows into channels where it previously only sold coffee beans. The company also has less risk in each new store opening due to the franchised model, a system that not only benefits shareholders but should allow for faster expansion.
10 stocks we like better than Dunkin' Brands Group When investing geniuses David and Tom Gardner have a stock tip, it can pay to listen. After all, the newsletter they have run for over a decade, Motley Fool Stock Advisor, has tripled the market.*
David and Tom just revealed what they believe are the 10 best stocks for investors to buy right now... and Dunkin' Brands Group wasn't one of them! That's right -- they think these 10 stocks are even better buys.
Click here to learn about these picks!
*Stock Advisor returns as of January 4, 2017
Daniel Kline has no position in any stocks mentioned. He does not understand the idea of "light and sweet". The Motley Fool has no position in any of the stocks mentioned. The Motley Fool has a disclosure policy.