Why Did Apple Inc. Buy This "Star Wars"-Related Company?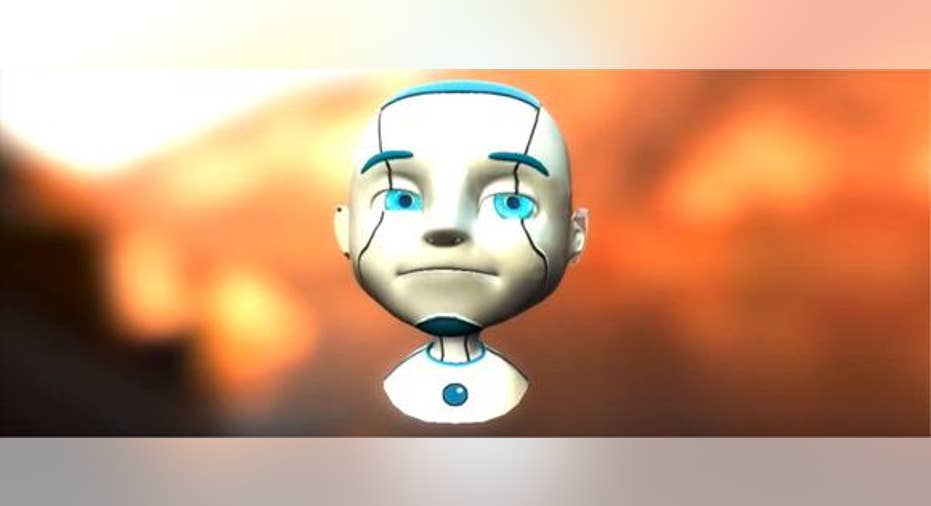 Apple recently acquired Faceshift, a Zurich-based developer of motion-capture software that lets 3D-animated characters mimic an actor's facial expressions. The company's technology was used in the latest Star Wars film, and can be live-streamed into the Unity game engine for VR environments.
Source: Faceshift.
The terms of the deal weren't disclosed, but most of Faceshift's Swiss employees are now working for Apple. Apple didn't discuss its reasons for buying Faceshift, but the acquisition strongly suggests that the company is beefing up for an expansion into the augmented and virtual reality markets.
Analyzing Apple's AR and VR trailTwo years ago, Apple acquired PrimeSense, which designed the motion sensors for Microsoft's first Xbox Kinect. It then filed numerous VR (virtual reality) and AR (augmented reality) patents, including one for an iPhone-powered VR headset and another for a pair of smartglasses similar to Alphabet's Google Glass. Other patents suggest that Apple wants to put an AR overlay over Apple Maps to digitally measure distances and mark locations.
This March, Apple acquired AR start-up Metaio. Metaio's technology powers AR apps like Audi's digital owners manual, which identifies car parts with a camera, and IKEA's virtual catalog, which digitally places furniture into a user's living room. Metaio also holds dozens of VR-related patents. That same month, Piper Jaffray claimed that Apple had assembled a special R&D team for AR hardware. In November, the company promoted Apple Music with a 360-degree U2 music video that can be viewed through Facebook's Oculus headsets.
How does Faceshift complement these moves?Buying Faceshift is an interesting move that could have interesting applications in the AR and VR markets. For example, Apple could integrate the technology into FaceTime and let users stream their facial expressions and voices to virtual avatars. Apple could open the API to developers and let them integrate Faceshift features directly into iOS games.
Over the past year, Facebook and Google have been trying to blur the lines between real-world objects and virtual reality. Facebook recently demonstrated how two people in different rooms could play ping pong in virtual reality. Google'sProject Tango digitizes real people and objects into computerized 3D ones, so that people can actually "touch" virtual versions of real-world objects.
Although Facebook and Google generally aren't considered Apple's allies, combining Faceshift's facial recognition with Facebook and Google's spatial recognition could produce some incredible AR/VR demos.
Apple isn't usually the first moverFacebook and Google are both trying to generate more mainstream awareness for VR apps. Facebook recently introduced 360-degree videos that can be navigated by rotating a mobile device. Its Oculus Rift, which is scheduled to arrive next year, could be a popular accessory for hardcore gamers. Google is encouraging users to make their own Cardboard headsets to experience VR apps and 360-degree YouTube videos.
On the AR front, Google refuses to give up on Google Glass, its AR play, which flopped due to its awkward appearance and privacy issues. It also invested in Magic Leap, a start-up that produces AR content that can be projected onto real-world surfaces. Meanwhile, Microsoft plans to dive into the deep end of the AR market with HoloLens. Initial demos for the HoloLens are impressive, but the developer kit costs a whopping $3,000.
Apple, on the other hand, usually doesn't expand into fledgling markets that are still struggling to find their feet. It usually lets other companies test the waters, then disrupts the market with a device that addresses the shortcomings of older products. That's what Apple is likely doing right now -- collecting the tech, patents, and talent while waiting for the market to develop.
Possibilities beyond AR and VRWhile Faceshift's face-tracking technology could be used for AR and VR applications, it could also be used for new features using facial recognition to unlock your phone or to improve the iPhone camera's ability to read emotions and smiles. Apple could also license the technology to game studios to create games.
But for now, investors shouldn't jump to conclusions about recent acquisitions like Metaio and Faceshift. Instead, they should focus on how these acquisitions might help Apple eventually expand into these markets in the near future.
The article Why Did Apple Inc. Buy This "Star Wars"-Related Company? originally appeared on Fool.com.
Leo Sun has no position in any stocks mentioned. The Motley Fool owns shares of and recommends Alphabet (A shares), Alphabet (C shares), Apple, and Facebook. Try any of our Foolish newsletter services free for 30 days. We Fools may not all hold the same opinions, but we all believe that considering a diverse range of insights makes us better investors. The Motley Fool has a disclosure policy.
Copyright 1995 - 2015 The Motley Fool, LLC. All rights reserved. The Motley Fool has a disclosure policy.