Why Diana Shipping Inc. Stock Moved Up 37% in January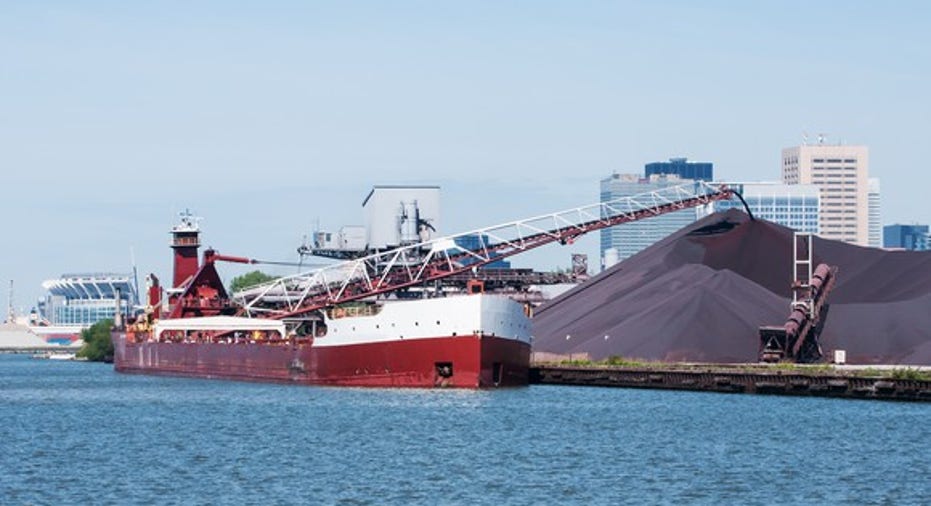 What happened
Shares of dry bulk ocean shipper Diana Shipping (NYSE: DSX) surged 37% in the first month of the new year, rising from $3.02 at the start of January to end at $4.14 at its close. As the calendar moves into February, however, Diana's shares are moving into reverse -- down more than 2% since the month began.
So what
Why this is happening is not immediately clear, although there was a lot happening elsewhere in the shipping sector last month -- everything from a buyout offer for tanker company DHT Holdings (NYSE: DHT) to a convoluted restructuring ongoing at DryShips (NASDAQ: DRYS). Meanwhile at Diana, the main news has been of multiple new time charter contracts for its vessels being signed last month, alongside the extension of multiple other existing contracts -- signings that have continued into February. Clearly, Diana doesn't seem to be having trouble finding customers. On the other hand, the rates the company is getting on its charters may not be the best.
Dry-bulk shipping of iron ore to shore makes up a big part of Diana's business. Image source: Getty Images.
The Baltic Dry Index,which started out this year at a below-average level of 953 points, has proceeded to sink in the first six weeks of the year, falling 23% to a recent low of 735. This suggests that one problem with Diana stock is the rates it's getting for its vessels. For example, the company's recent signage of a charter contract for the Panamax dry bulk vessel Dione was quoted at $7,200 per day initially, falling to $7,050 per day after the first 90 days. For comparison, five years ago, Diana was chartering Panamax dry bulkers at as much as $12,900 per day -- 79% higher than the best prices it can get today.
Now what
Diana is due to report its fiscal fourth-quarter and full-year 2016 earnings news on Tuesday, Feb. 14., which will be our next best chance to get management's view of what comes next for Diana, and for the shipping industry in general. In that regard,analysts are expecting to see quarterly losses jump 30% year over year, to $0.39 per share, on a revenue shrinkage of 27% to $27.8 million for the quarter.
So in just one week, we should have a better view of whether Diana stock will repeat its January success or continue sinking throughout the rest of February.
10 stocks we like better than Diana ShippingWhen investing geniuses David and Tom Gardner have a stock tip, it can pay to listen. After all, the newsletter they have run for over a decade, Motley Fool Stock Advisor, has tripled the market.*
David and Tom just revealed what they believe are the 10 best stocks for investors to buy right now... and Diana Shipping wasn't one of them! That's right -- they think these 10 stocks are even better buys.
Click here to learn about these picks!
*Stock Advisor returns as of February 6, 2017
Rich Smith has no position in any stocks mentioned. The Motley Fool has no position in any of the stocks mentioned. The Motley Fool has a disclosure policy.