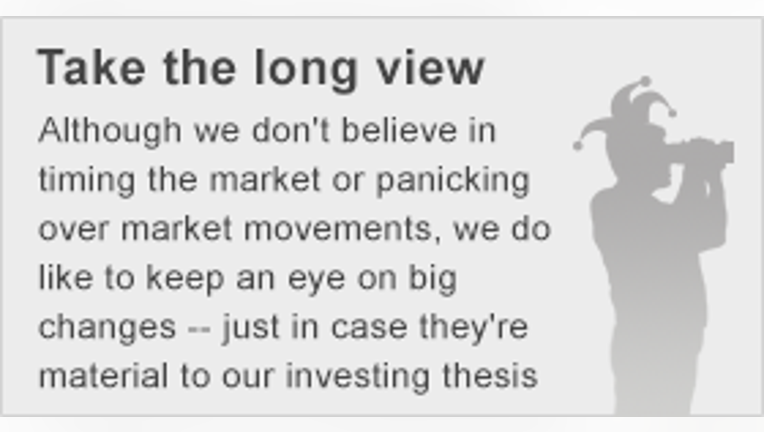 What: Shares of drilling rig owner Diamond Offshore Drilling Inc jumped over 10% in November after reporting better than expected earnings.
So what: Third-quarter net income was $136 million, or $0.99 per share, a number assisted by management rapidly cutting expenses to make up for falling demand for drilling rigs. The company also paid out a dividend of $0.125 per share, a rarity in the drilling business, which has seen most companies eliminate their dividends altogether.
Now what: This doesn't eliminate the risk drillers face in finding work with oil prices near $40 per barrel, but Diamond Offshore is profiting while it can, and that's a good sign. The company also has just $2.0 billion in debt, a manageable figure given the company's profitability.
Like other drilling stocks, Diamond Offshore is at the whim of oil prices long term, but it's a positive that the company can make money and pay a dividend until the market recovers -- all of which helped drive the stock higher in November.
The article Why Diamond Offshore Drilling Inc's Shares Plunged Last Month originally appeared on Fool.com.
Travis Hoium has no position in any stocks mentioned. The Motley Fool has no position in any of the stocks mentioned. Try any of our Foolish newsletter services free for 30 days. We Fools may not all hold the same opinions, but we all believe that considering a diverse range of insights makes us better investors. The Motley Fool has a disclosure policy.
Copyright 1995 - 2015 The Motley Fool, LLC. All rights reserved. The Motley Fool has a disclosure policy.