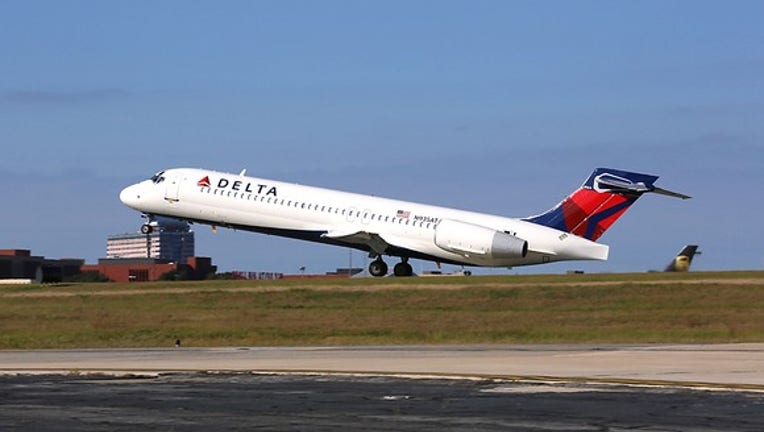 What happened
Shares of Delta Air Lines (NYSE: DAL) stock took off on Tuesday, rising 5.4% to close the day at $47.83.
So what
Delta updated investors on its business performance in April this morning, advising that consolidated passenger unit revenue increased 1% year over year in April. That number would have grown even higher but for the negative impact of severe storms that hit Delta's Atlanta hub in early April, forcing the airline to cancel in excess of 3,000 flights.
Despite the storms' effect, 76.9% of Delta flights took off on time during the month, and Delta had a "load factor" (percent of seats occupied on its flights, on average) of 85.3% for the month -- two percentage points higher than in April 2016.
Delta Air Lines stock is taking off. Image source: Getty Images.
Now what
The good news early in the day seems to have spared Delta's stock from a storm of a different sort -- at least temporarily.
In Congress today, executives from United Airlines, American Airlines, Southwest Airlines, and Alaska Airlines faced a grilling by Congressmen from the House Transportation Committee. The representatives decried the "terrible experience" that air travel has become for many passengers, taking aim particularly at such new industry profit drivers as charging separate fees for baggage, and for overbooking flights.
Delta Air Lines managed to avoid the legislative ambush by declining to testify before Congress -- and for now, that seems to be serving its stock well. But with Congress mooting the possibility of imposing regulations on seat size, on leg room, on booking policies, and other regulations, Delta investors may still be in for stormy weather ahead.
10 stocks we like better than Southwest AirlinesWhen investing geniuses David and Tom Gardner have a stock tip, it can pay to listen. After all, the newsletter they have run for over a decade, Motley Fool Stock Advisor, has tripled the market.*
David and Tom just revealed what they believe are the 10 best stocks for investors to buy right now... and Southwest Airlines wasn't one of them! That's right -- they think these 10 stocks are even better buys.
Click here to learn about these picks!
*Stock Advisor returns as of May 1, 2017
Rich Smith has no position in any stocks mentioned. The Motley Fool has no position in any of the stocks mentioned. The Motley Fool has a disclosure policy.