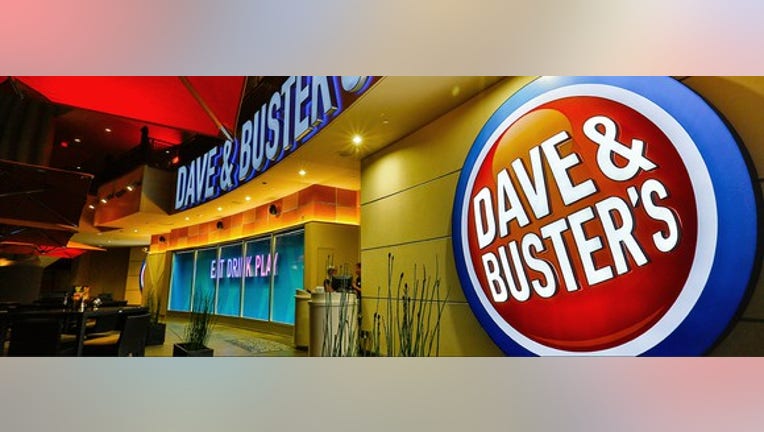 Image source: Dave & Buster's Entertainment, Inc.
What:Shares ofDave & Buster's Entertainment climbed 10.2%Wednesday after the restaurant and entertainment company reported better-than-expected fiscal first-quarter 2016 results, increased its outlook, and approved a big share repurchase plan.
So what: Quarterly revenue increased 17.7% year over year, to $262 million, driven by a combination of new locations opened over the past year and a healthy 3.6% increase in comparable-store sales. Adjusted earnings before interest, taxes, depreciation, and amortization (EBITDA) grew 28.4%, to $79.5 million, and net income grew 59.5%, to $31.2 million, or $0.72 per diluted share, up from $19.5 million, or $0.46 per share in last year's fiscal Q1.
By comparison (though we don't pay much attention to Wall Street's short-term demands here at the Fool), analysts' consensus estimates called for revenue of just $251.4 million, and earnings of $0.59 per share.
Now what:"We are off to a great start in fiscal 2016 with results that surpassed our expectations and are pleased to already be raising our annual outlook," added Dave & Buster's CEO Steve King.
Sure enough, Dave & Buster's now expects full fiscal-year 2016 revenue of $983 million to $995 million (up from previous guidance for $967 million to $987 million), including comparable-store sales growth of 3.25% to 4.25% (up from 2% to 4% previously). Trending toward the bottom line, Dave & Buster's sees full fiscal-year adjusted EBITDA increasing to a range of $254 million to $260 million (up from $243 million to $251 million), with net income of $80 million to $85 million (up from $74 million to $80 million). As it stands, Dave and Buster's continues to expect to open a total of nine to 10 new locations spanning both large and small store formats, and six of those locations are currently under construction.
Finally, Dave & Buster's announced its board has approved a new $100 million share repurchase authorizationgood through the end of fiscal 2018, representing roughly 5.8% of the company's total float at today's prices.
In the end, this is a fairly straightforward beat and raise from Dave & Buster's Entertainment, despite operating in an otherwise difficult casual dining environment. Considering shares were trading roughly flat for the year going into the report, it's no surprise to see the market celebrating Dave & Buster's solid results today.
The article Why Dave & Buster's Entertainment, Inc. Stock Popped Today originally appeared on Fool.com.
Steve Symington has no position in any stocks mentioned. The Motley Fool recommends Dave & Buster's Entertainment. Try any of our Foolish newsletter services free for 30 days. We Fools may not all hold the same opinions, but we all believeconsidering a diverse range of insights makes us better investors. The Motley Fool has a disclosure policy.
Copyright 1995 - 2016 The Motley Fool, LLC. All rights reserved. The Motley Fool has a disclosure policy.