Why Cynosure, RetailMeNot, and TransUnion Jumped Today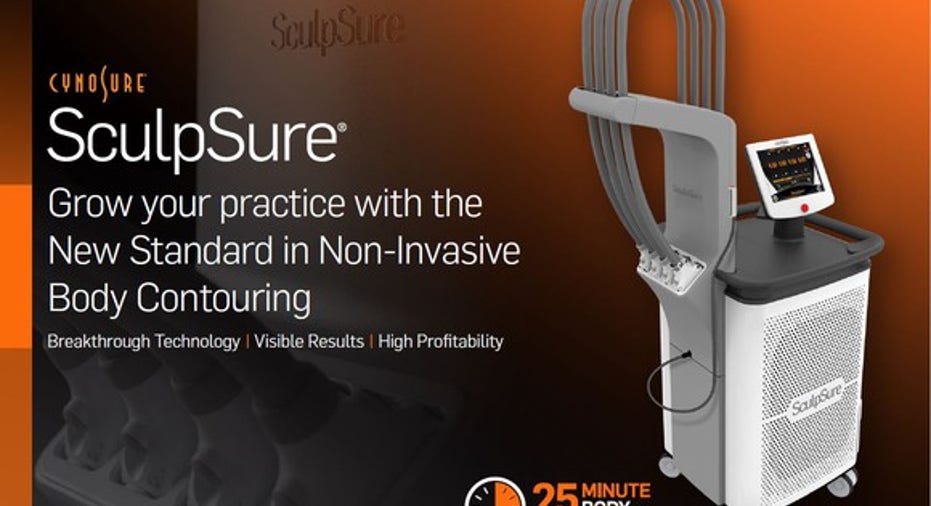 Tuesday brought another day of record highs to the stock market, which overcame early weakness to send the S&P 500, Nasdaq Composite, and Dow Jones Industrials to unprecedented levels. One driving force for the market rally came from testimony from Fed Chair Janet Yellen on Capitol Hill, which included further assurances that the central bank remains on course with its intent to boost short-term interest rates over the course of the coming year. In addition, some individual companies shared good news, and shares ofCynosure (NASDAQ: CYNO), RetailMeNot (NASDAQ: SALE), and TransUnion (NYSE: TRU) were among the top performers on the day. Below, we'll look more closely at these stocks to tell you why they did so well.
Cynosure gets an offer it can't refuse
Cynosure stock jumped 28% after the maker of medical aesthetics systems and technologies announced that it had agreed to be acquired by Hologic in a deal worth $1.65 billion. The terms of the agreement call for Hologic to pay Cynosure shareholders $66 per share in cash. For Hologic, the deal will give it inroads into the medical aesthetics realm, which it has identified as a complementary growth opportunity that could help it accelerate its overall growth. Meanwhile, Cynosure CEO Michael Davin noted that from a strategic standpoint, joining with Hologic will give the combined entity a better opportunity to take full advantage of opportunities in the aesthetics market while also opening up possible synergies in Hologic's area of expertise, women's health.
Image source: Cynosure.
RetailMeNot rides gift cards to sales growth
Shares of RetailMeNot climbed 16% in the wake of its fourth-quarter financial report. The online coupon and discount website operator said that revenue rose by a sixth from year-ago levels, and the company managed to lift adjusted earnings per share slightly compared to the fourth quarter of 2015. Revenue in its core business fell, but RetailMeNot got solid sales results from its gift card segment that helped to lift its overall top line. The results show that the early 2016 acquisition of GiftCard Zen has given it a useful growth opportunity, and in addition, falling operating expenses helped sustain RetailMeNot's profitability. Investors were also pleased at the idea that even with falling revenue in its core segment, RetailMeNot still thinks it can boost its overall sales above investors' consensus forecast and keep its momentum into 2017.
TransUnion scores an 850 on its quarterly report
Finally, TransUnion stock rose 10%. The credit reporting bureau reported a 13% rise in total revenue in its fourth-quarter financial results, and that pushed adjusted earnings up by nearly half from year-ago levels. The company's core U.S. information services unit posted solid gains, with particular strength in the decision services and online data services areas. However, international business has become increasingly important to TransUnion, and although acquisitions accounted for nearly half of its year-over-year gain abroad, big gains both in developed and emerging markets showed the value of having foreign exposure. TransUnion also expects further gains in 2017, including 14% to 17% growth in adjusted earnings per share. If the economy keeps doing well, then TransUnion will be in a good position to take full advantage.
Offer from The Motley Fool: The 10 best stocks to buy nowMotley Fool co-founders Tom and David Gardner have spent more than a decade beating the market. In fact, the newsletter they run, Motley Fool Stock Advisor, has tripled the S&P 500!*
Tom and David just revealed their ten top stock picks for investors to buy right now.
Click here to get access to the full list!
*Stock Advisor returns as of 1/30/2017
Dan Caplinger has no position in any stocks mentioned. The Motley Fool has no position in any of the stocks mentioned. The Motley Fool has a disclosure policy.