Why Cvent Inc. Stock Skyrocketed 65.5% Today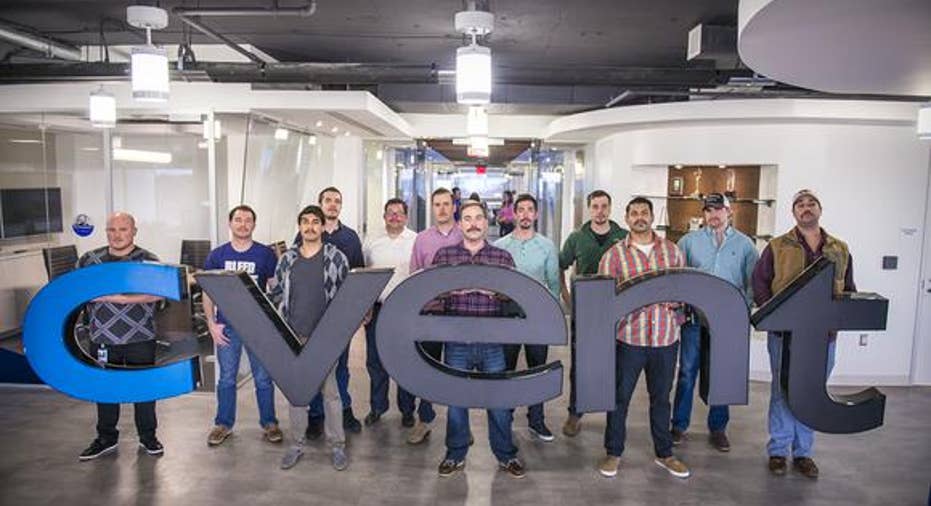 Image source: Cvent
What:Shares of Cvent popped 65.5% Monday morning after the cloud-based enterprise event management specialist announced it has agreed to be acquired by Vista Equity Partners for $1.65 billion.
So what: More specifically, investors will receive $36 in cash per share of Cvent they own, good for a 70% premium to Cvent's average closing price for the past 30 days, and a 69% premium to Friday's close.
"This milestone is the next chapter in our 17-year history," added Cvent CEO Reggie Aggarwal. "With Vista's financial strength to invest in Cvent now and in the future, we will be better positioned to deliver innovative solutions that transform the meetings and events industry, and to offer employees new opportunities for career growth."
Now what:The transaction has been unanimously approved by Cvent's board, and -- assuming shareholders vote in favor as well -- should close in the third quarter of this year. At that time, Cvent will become a privately held company. So as it stands with shares now trading within 2% of the agreed acquisition price -- with the exception of those who have owned the stock for close to a year and for whom holding longer will ensure lower long-term capital gains tax rates -- I think Cvent shareholders would be wise to take their profits and put them to work elsewhere.
The article Why Cvent Inc. Stock Skyrocketed 65.5% Today originally appeared on Fool.com.
Steve Symington has no position in any stocks mentioned. The Motley Fool recommends Cvent. Try any of our Foolish newsletter services free for 30 days. We Fools may not all hold the same opinions, but we all believe that considering a diverse range of insights makes us better investors. The Motley Fool has a disclosure policy.
Copyright 1995 - 2016 The Motley Fool, LLC. All rights reserved. The Motley Fool has a disclosure policy.