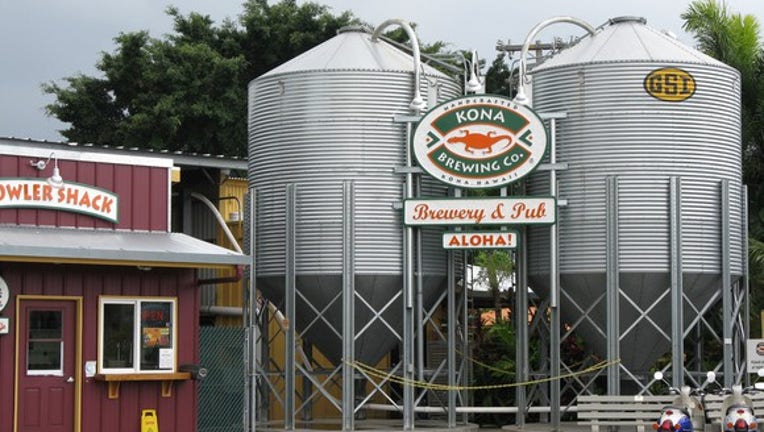 What happened
Shares of Craft Brew Alliance (NASDAQ: BREW), the parent company of beer brands like RedHook Brewery and Kona Brewing Co., rose around 19% today after the company announced better-than-expected first-quarter earnings that included a net loss.
So what
For the quarter, Craft Brew Alliance posted sales of $44.3 million, up 13% year over year. Loss per share came in at $0.09, but that was better than the loss of $0.12 that analysts expected. The strong quarter was due mostly to the sub-brand Kona Brewing, which grew first-quarter depletions (a metric essentially showing shipments made from distributors to end users) 60% year over year in its international markets.
Image source: Kona Brewing Co., a brand owned by Craft Brew Alliance.
Now what
The growth of the Kona sub-brand has been a bullish point for Craft Brew Alliance for some time, offsetting the lackluster performance of its other brands. Another positive from these earnings is that the company'sgross margin increased 640 basis points over first-quarter 2016 to 28.6%. Management has made efforts to reduce costs, and expects average prices to rise 1%-2% in 2017 over 2016 -- both of which would help that gross margin expand even further.
Craft Brew Alliance shares were down around 20% so far in 2017 before today's big gains, after the company reported tough full-year 2016 results that seemed be in line with the wider industry trends of struggling beer sales. Average analyst estimates do call for Craft Brew Alliance to see full-year positive earnings in 2017. After today's share price jump, however, the stock is trading at 44 times those forward earnings estimates, which could be pricey for a relatively low-growth stock in this very competitive space.
10 stocks we like better than Craft Brew AllianceWhen investing geniuses David and Tom Gardner have a stock tip, it can pay to listen. After all, the newsletter they have run for over a decade, Motley Fool Stock Advisor, has tripled the market.*
David and Tom just revealed what they believe are the 10 best stocks for investors to buy right now... and Craft Brew Alliance wasn't one of them! That's right -- they think these 10 stocks are even better buys.
Click here to learn about these picks!
*Stock Advisor returns as of May 1, 2017
Seth McNew has no position in any stocks mentioned. The Motley Fool has no position in any of the stocks mentioned. The Motley Fool has a disclosure policy.