Why Costamare Inc. Stock Slumped 15% Today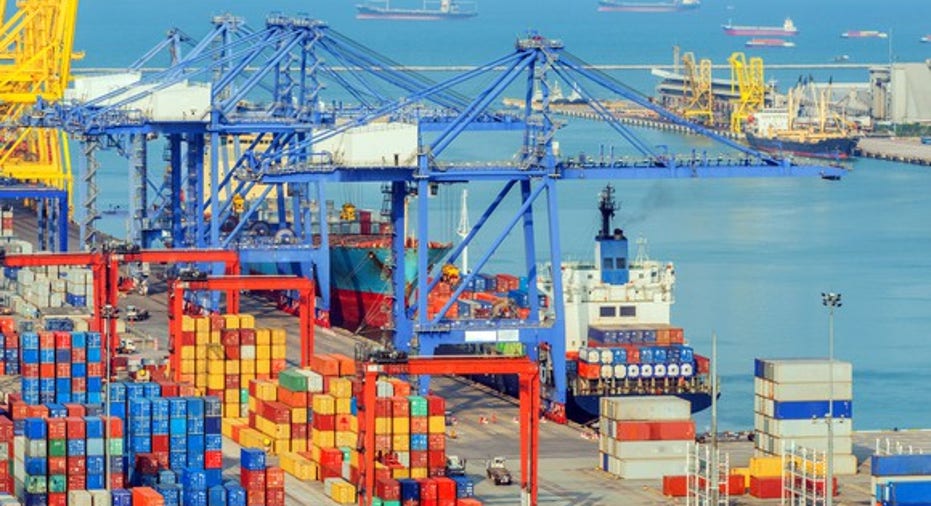 Costamare is adding a few shares to its top deck. Image source: Getty Images.
What happened
Shares of container ship charterer Costamare Inc. (NYSE: CMRE)dropped more than 15% in early Wednesday trading, and were still down as low as 14.3% as of 12:00 p.m. EST.
So what
Costamare announced this morning that it will be selling at least 12 million shares of its own stock to raise cash "for capital expenditures, including vessel acquisitions, and for other general corporate purposes, which may include repayments of indebtedness." Additionally, the company noted that an overallotment option granted to the offering's underwriters could see this offering swell as high as 13.8 million shares.
Added to its current 77.5 million shares outstanding, this offering promises to dilute existing shareholders by as much as 15% -- coincidentally, about the same amount that the stock is down today.
Now what
Another reason investors may be selling off Costamare stock is the price at which these new shares are being offered. At $6 a share, Costamare is offering new stock for a price 10% below what its shares cost prior to the offering announcement. On the other hand, these new shares won't just raise the share count but they'll also raise cash. Costamare expects the sale of these new shares to help shore up its balance sheet by generating as much as $82.8 million in new capital (before fees).
That said, there's still one more thing to worry about: The fact that Costamare management explicitly named "vessel acquisitions" as one of the primary purposes of the offering -- and named debt repayment only last on its list of possible uses of the cash. In an oversupplied shipping market, where charter rates remain low and growth rates slow, investors may be wary of Costamare spending even more to add even more capacity to the market, which could postpone the day when charter rates rebound.
If you ask me, that's a valid concern. Debt repayment should be Costamare's first priority, not its last.
10 stocks we like better than Costamare When investing geniuses David and Tom Gardner have a stock tip, it can pay to listen. After all, the newsletter they have run for over a decade, Motley Fool Stock Advisor, has tripled the market.*
David and Tom just revealed what they believe are the 10 best stocks for investors to buy right now... and Costamare wasn't one of them! That's right -- they think these 10 stocks are even better buys.
Click here to learn about these picks!
*Stock Advisor returns as of November 7, 2016
Fool contributorRich Smithdoes not own shares of, nor is he short, any company named above. You can find him onMotley Fool CAPS, publicly pontificating under the handleTMFDitty, where he currently ranks No. 336 out of more than 75,000 rated members.
The Motley Fool has no position in any of the stocks mentioned. Try any of our Foolish newsletter services free for 30 days. We Fools may not all hold the same opinions, but we all believe that considering a diverse range of insights makes us better investors. The Motley Fool has a disclosure policy.