Why Constellium Stock Is Down 12% Today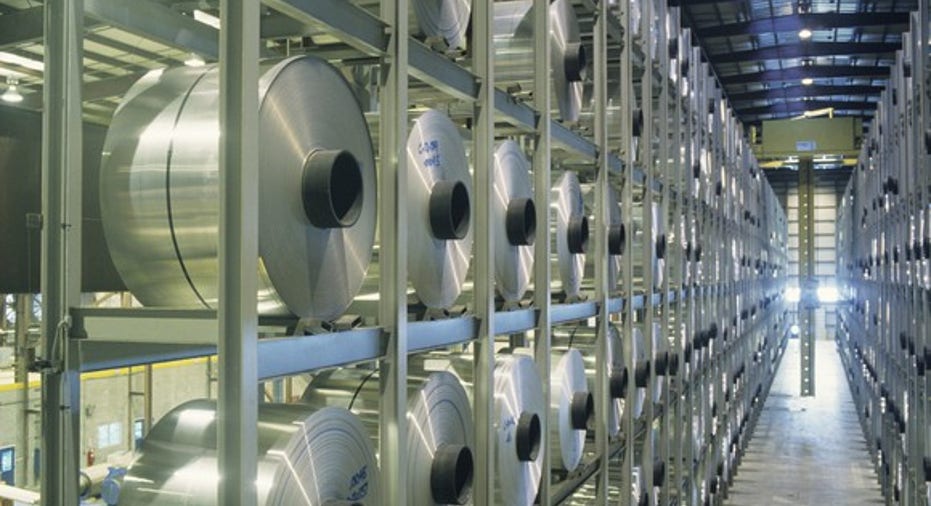 What happened
Shares of value-added aluminum supplier Constellium N.V. (NYSE: CSTM) plunged as much as 15% in early Thursday trading, and were still down 12% as of 11:15 a.m. EST.
So what
Constellium reported a $0.20 per share loss for its fiscal fourth quarter, much worse than the $0.07 per share profit that analysts had been forecasting. It racked up these losses despite a reviving aluminum market that helped it sell $1.27 billion worth of product -- $40 million more than Wall Street had expected.
For the year, Constellium reported a $0.04 loss on revenue of $5 billion.
Image source: Getty Images.
Now what
Management did not give guidance for the year ahead, so here's what I currently think of Constellium. Constellium lost money last year, which obviously isn't a good thing. What's worse, though, is that it also burned cash.
According to its cash flow statement, Constellium generated $93 million in positive operating cash flow last year. Unfortunately, capital expenditures consumed $376 million. As a result, Constellium ended the year with negative free cash flow of $283 million. (And I'm giving Constellation the benefit of the doubt in my calculations. Management's calculation was even worse, estimating free cash flow at "negative 293 million [euros]," or roughly negative $310 million).
Cash reserves are down, debt levels are up, and when all's said and done, Constellation's balance sheet is now burdened with more than $2.1 billion in net debt. Unless they can figure out a way to reverse their cash burn, that number's only going to grow.
10 stocks we like better than Constellium HoldcoWhen investing geniuses David and Tom Gardner have a stock tip, it can pay to listen. After all, the newsletter they have run for over a decade, Motley Fool Stock Advisor, has tripled the market.*
David and Tom just revealed what they believe are the 10 best stocks for investors to buy right now... and Constellium Holdco wasn't one of them! That's right -- they think these 10 stocks are even better buys.
Click here to learn about these picks!
*Stock Advisor returns as of February 6, 2017
Rich Smith has no position in any stocks mentioned. The Motley Fool has no position in any of the stocks mentioned. The Motley Fool has a disclosure policy.