Why Constellium NV's Shares Popped 15% Today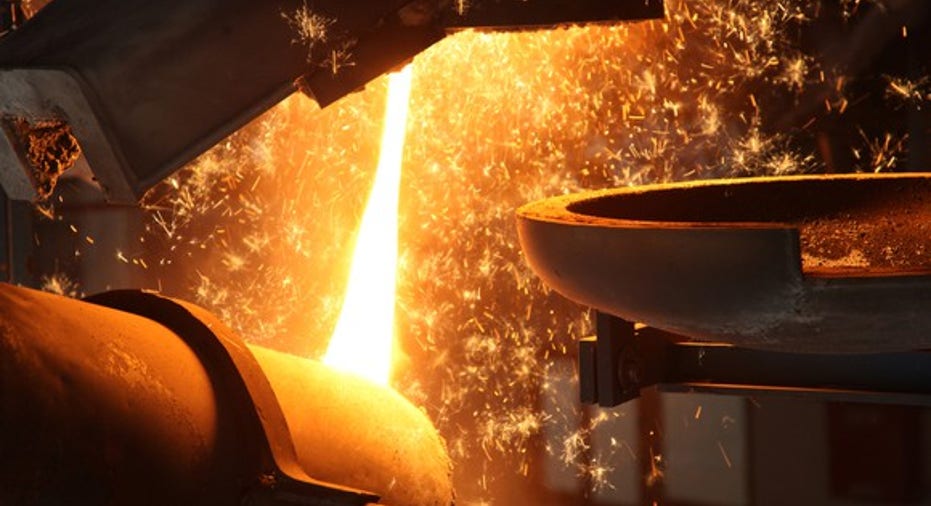 What happened
Shares of aluminum maker Constellium NV (NYSE: CSTM) jumped as much 14.6% in trading Monday after speculation emerged that China could cut aluminum output. At 3 p.m. EST shares had slipped slightly from their high but were still up 9% on the day.
So what
Reuters issued a report that China is "considering forcing steel and aluminum producers to cut more output" as part of a broad effort to reduce smog in Beijing. There's no final ruling yet, but the early reports say that China's total aluminum output could fall by 17%, according to Reuters.
Image source: Getty Images.
China has long been an overhang for U.S. materials manufacturers as the country produced more and more aluminum and steel for exports. And companies like Constellium have been looking for ways to reduce the pressure, particularly by pushing for tariffs on Chinese imports. Ironically, China's own industrial waste may be driving production down by itself.
Now what
Right now, this is all speculation, but metals stocks have been reacting strongly to rumors of tariffs or Chinese cutbacks for years now. Before reading too much into this, I would like to see more bottom line improvement and/or actual cuts in Chinese aluminum production. Until then, this will be a speculative bounce that isn't worth jumping on. With that said, keep an eye out for whether or not the driver of this speculation becomes more concrete in the coming week.
10 stocks we like better than Constellium HoldcoWhen investing geniuses David and Tom Gardner have a stock tip, it can pay to listen. After all, the newsletter they have run for over a decade, Motley Fool Stock Advisor, has tripled the market.*
David and Tom just revealed what they believe are the 10 best stocks for investors to buy right now... and Constellium Holdco wasn't one of them! That's right -- they think these 10 stocks are even better buys.
Click here to learn about these picks!
*Stock Advisor returns as of February 6, 2017
Travis Hoium has no position in any stocks mentioned. The Motley Fool has no position in any of the stocks mentioned. The Motley Fool has a disclosure policy.