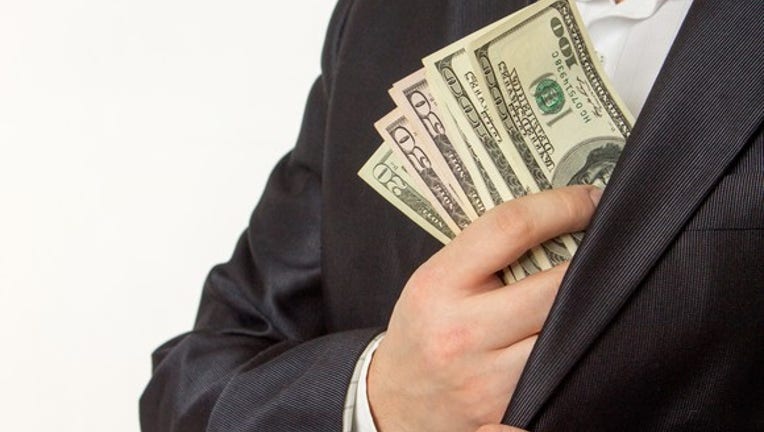 What happened
Shares of hospital operatorCommunity Health Systems(NYSE: CYH) rose by more than 31% as of 10:30 a.m. EST on Tuesday after the companyreportedearnings that topped industry watcher's expectations.
So what
Here's a look at the key numbers from the company's fourth-quarter report that are causing shares to rally:
Net operating revenue was $4.47 billion. While this figure was down 7% year over year, it came in slightly ahead of what analysts had expected.
Net loss from operations was $1.91 per share. However, this figure includes a large non-cash goodwill impairment charge related tounderperforming hospitals. On an adjusted basis, the company recorded a net income of $0.46 per share. By contrast, Wall Street was only expected adjusted earnings of $0.12 per share.
Cash flow from operations totaled $327 million, up 7% over the same period last year.
Admissions decreased 1.4% when compared to the year-ago period.
Image source: Getty Images.
CEO Wayne Smith was quite pleased with company's performance:
The better than expected results and positive commentary appears to have put traders in a good mood, hence why shares are popping on Tuesday.
Now what
While Smith was happy with the company's 2016 results, he also told investors that Community Health will continue to transform itself in 2017:
As a result, management is offering up the following guidance for the year ahead.
| Metric | 2017 Projection Range | 2016 Actual Result |
| --- | --- | --- |
| Revenue | $15.8 billion to $16.2 billion | $18.438 billion |
| Adjusted EBITDA | $2 billion to $2.175 billion | $2.225 billion |
| Income from continuing operations per share | $0.30 to $1.10 | $0.46 |
| Same-store adjusted admissions growth | 0% to 1.5% | (0.5%) |
Table source: Community Health Systems.
When looking at these numbers, investors should remember that the decreases are in part related to last year's spin-offof 38 of its affiliated hospitals into a company called Quorum Health Corporation.
Investors were likely relieved to hear that management is expecting modest growth in adjusted same-store admissions in 2017. With the potential repeal ofObamacare looming, traders have been selling off the company's shares over fears that a large number of patients wouldn't be able to access Community Health's hospitals. This forecast hints that the company doesn't see this possibility as a near-term threat to its business.
If the company can continue to divest assets and pay down its hefty debt load, then it is possible that the company's future is finally looking up. Still, the risks here are quite high, so I plan on keeping far away.
10 stocks we like better than Community Health SystemsWhen investing geniuses David and Tom Gardner have a stock tip, it can pay to listen. After all, the newsletter they have run for over a decade, Motley Fool Stock Advisor, has tripled the market.*
David and Tom just revealed what they believe are the 10 best stocks for investors to buy right now... and Community Health Systems wasn't one of them! That's right -- they think these 10 stocks are even better buys.
Click here to learn about these picks!
*Stock Advisor returns as of February 6, 2017
Brian Feroldi has no position in any stocks mentioned. The Motley Fool has no position in any of the stocks mentioned. The Motley Fool has a disclosure policy.