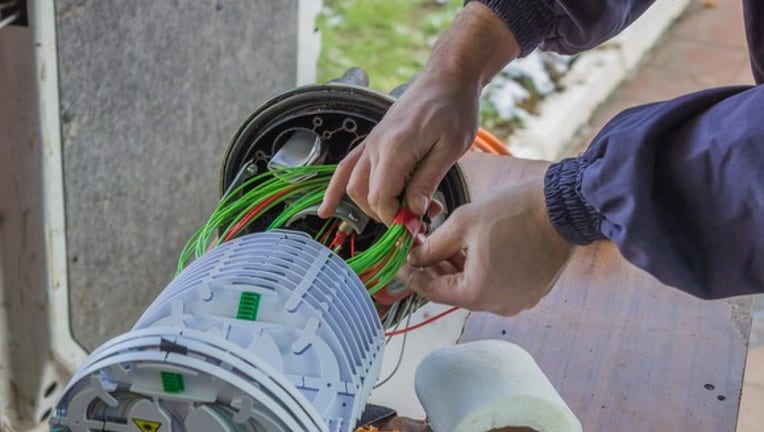 Image source: Getty Images.
What happened
Shares of Communications Sales & Leasing (NASDAQ: CSAL) fell as much as 12.1% in Monday's morning session. The former infrastructure arm of Windstream Holdings (NASDAQ: WIN) released third-quarter results earlier this morning, giving investors a perfect opportunity to revisit their CS&L investment theses.
So what
In the third quarter, CS&L saw the non-GAAP profit measure known as adjusted funds from operations (or AFFO) rising 7% year over year to $0.65 per diluted share. Revenue increased 15%, landing at $200.2 million.
Your average analyst would have settled for AFFO of $0.62 per share on something like $199 million in top-line sales. CS&L exceeded both of these analyst targets.
Looking ahead, CS&L's management raised their full-year AFFO guidance from $2.59 per share to $2.61 per share.
Now what
So the company delivers a beat-and-raise report, and share prices plunge. What gives?
Well, even after today's steep drop and a general slide over the last three months, CS&L shares are still trading up by a market-beating 25% so far in 2016. Market makers are still getting their bearings on this unusual business model, leaving lots of room for sudden price swings in either direction.
As a CS&L shareholder myself, I kind of appreciate the stock cooling down a bit. The stock comes with a hefty 10% dividend yield, and I have enrolled my shares in a dividend reinvestment program. So when CS&L pays out $0.60 per share on Jan. 13, I don't mind getting more bang for my dividend buck via lower share prices.
Someday, CS&L will settle down and start behaving like the boring infrastructure cash machine that it is. Until then, these wild swings could serve as solid buy-in opportunities.
Forget the 2016 Election: 10 stocks we like better than Communications Sales and Leasing Donald Trump was just elected president, and volatility is up. But here's why you should ignore the election:
Investing geniuses Tom and David Gardner have spent a long time beating the market no matter who's in the White House. In fact, the newsletter they have run for over a decade, Motley Fool Stock Advisor, has tripled the market.*
David and Tom just revealed what they believe are the ten best stocks for investors to buy right now... and Communications Sales and Leasing wasn't one of them! That's right -- they think these 10 stocks are even better buys.
Click here to learn about these picks!
*Stock Advisor returns as of November 7, 2016
Anders Bylund owns shares of Communications Sales and Leasing. The Motley Fool has no position in any of the stocks mentioned. Try any of our Foolish newsletter services free for 30 days.
We Fools may not all hold the same opinions, but we all believe that considering a diverse range of insights makes us better investors. The Motley Fool has a disclosure policy.