Why Colgate-Palmolive, Jack in the Box, and Red Robin Gourmet Burgers Jumped Today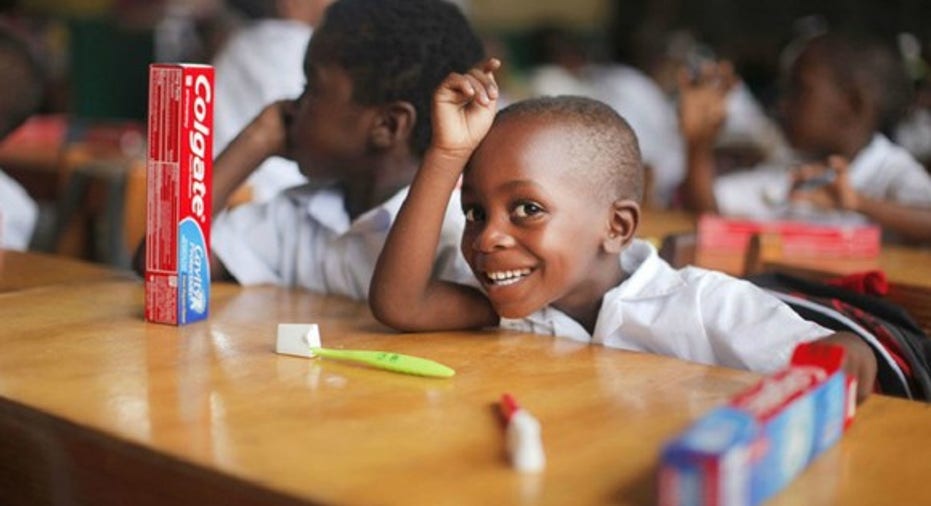 Wednesday was a terrible day for the stock market, as the Dow dropped more than 370 points to post its worst performance so far in 2017. Market participants focused on the continuing stream of news out of Washington, where questions keep arising about what actions the Trump administration might have taken with respect to investigations of key personnel. The White House's failure to put concerns to rest has investors wondering whether hoped-for government policy changes will actually happen, and that in turn led some to conclude that stock prices incorporate too rosy a scenario going forward.
Major market benchmarks were generally down 1.5% to 2.5% today, but a few stocks managed to buck the downtrend and post solid gains. Colgate-Palmolive (NYSE: CL), Jack in the Box (NASDAQ: JACK), and Red Robin Gourmet Burgers (NASDAQ: RRGB) were among the best performers on the day. Below, we'll look more closely at these stocks and tell you why they did so well.
Is Colgate looking to clean up?
Shares of Colgate-Palmolive climbed 6% after the company's chief executive officer made comments that suggested that he would be receptive to a potential takeover bid from a would-be acquirer. CEO Ian Cook reportedly spoke with institutional investors recently and responded to comments speculating that Unilever (NYSE: UL) (NYSE: UN) or other companies might be interested in making an offer for the fellow consumer products giant. Cook apparently said that although he wasn't interested in rumors and speculation, he would possibly consider a bid at $100 per share, which was almost $30 higher than where Colgate stock started the day. Colgate chose not to respond to the New York Post story, but investors clearly think that M&A activity might end up bringing them a nice win.
Image source: Colgate-Palmolive.
Jack in the Box springs higher
Jack in the Box stock rose 6% in the wake of a favorable fiscal second-quarter financial report. The fast-food restaurant chain's namesake locations suffered a 0.8% drop in comparable-restaurant sales systemwide, while its Qdoba unit saw a 3.2% decline in comps. Operating earnings per share rose 15%, but CEO Lenny Comma was still disappointed with the quarter's performance, in which bad weather played a key role toward the beginning of the period. Nevertheless, investors were pleased with the efforts that Jack in the Box has made toward selling off corporate-owned restaurants in pursuit of refranchising agreements. With comparable-restaurant sales expected to rebound and post flat performance during the fiscal third quarter, Jack in the Box investors think the future could be a lot better for the chain.
Red Robin sings a happy song
Finally, shares of Red Robin Gourmet Burgers soared 23%. The casual-dining restaurant chain reported its first-quarter financials, and investors were pleased with how well Red Robin did at overcoming known obstacles. Comparable-restaurant sales fell 1.2%, but higher restaurant counts helped push overall revenue up by more than 4%. Moreover, net income didn't fall as dramatically as feared, leading some to conclude that the downward pressure on the restaurant industry in general might be ebbing. With higher guidance for the full year, Red Robin has now managed to claw back more than half of its losses since it hit all-time highs back in 2015.
Offer from The Motley Fool: The 10 best stocks to buy nowMotley Fool co-founders Tom and David Gardner have spent more than a decade beating the market. In fact, the newsletter they run, Motley Fool Stock Advisor, has tripled the S&P 500!*
Tom and David just revealed their ten top stock picks for investors to buy right now.
Click here to get access to the full list!
*Stock Advisor returns as of 5/1/2017.
Dan Caplinger has no position in any stocks mentioned. The Motley Fool recommends Unilever. The Motley Fool has a disclosure policy.