Why Coherus Biosciences Is Falling Today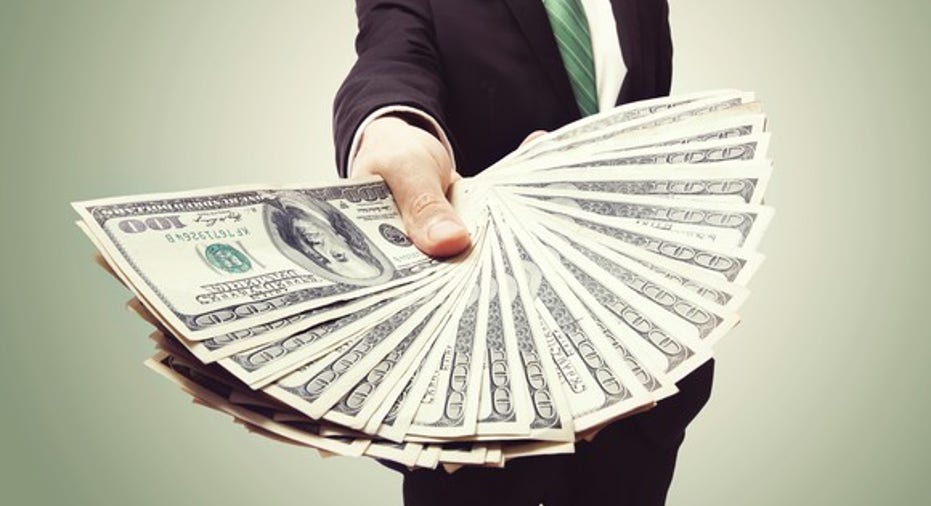 What happened
Shares of Coherus Biosciences(NASDAQ: CHRS), a clinical-stage biotech focused on biosimilardrug development, dropped by more than 11% as of 11:25 a.m. EST on Wednesday.
So what
The sell-off was triggered by the release of pricing details related to its just announced secondary common stock offering.
Coherus stated that it is selling 5.1 million shares ofstock at a price of $24.25 per share. The underwriters of the deal have also been granted a 30-day option to purchase up to an additional 773,196 shares. In total, this deal could raise up to $140 million before subtracting fees.
Image source: Getty Images.
The markets appear to be reacting harshly to the pricing details of this offering. That makes sense when considering that Coherus' stock ended Tuesday's trading session at $26.65. Thus, the deal's price of $24.25 suggests that Coherus had to offer a discount in order to attract enough buyers.
Traders are knocking down the company's share price in response to the news.
Now what
Coherus said that the proceeds of the deal will be used to build the company's sales and marketing infrastructure for the hopeful launch of CHS-1701. This product candidate is abiosimilarversion of Amgen's (NASDAQ: AMGN) Neulasta and it is currently in regulators hands in both the U.S. and E.U. A go/no go decision in the U.S. is expected by June 9, 2017, so building the commercialinfrastructure now makes sense to me.
Management also stated that a portion of the proceeds will be used to fund the clinical developments of its two other product candidates. This includes CHS-0214, a biosimilar version of Amgen's Enbrel, and CHS-1420, a biosimilar version of AbbVie's Humira. Coherus believes that both of these drugs will be in regulators' hands before the end of the year if everything goes according to plan.
All in all, 2017 promises to be an exciting year for Coherus' shareholders. With a reloaded cash pile and billions of dollars in sales up for grabs, this remains a stock for Amgen and AbbVie investors to monitor closely.
10 stocks we like better than Coherus BioSciencesWhen investing geniuses David and Tom Gardner have a stock tip, it can pay to listen. After all, the newsletter they have run for over a decade, Motley Fool Stock Advisor, has tripled the market.*
David and Tom just revealed what they believe are the 10 best stocks for investors to buy right now... and Coherus BioSciences wasn't one of them! That's right -- they think these 10 stocks are even better buys.
Click here to learn about these picks!
*Stock Advisor returns as of February 6, 2017
Brian Feroldi has no position in any stocks mentioned. The Motley Fool has no position in any of the stocks mentioned. The Motley Fool has a disclosure policy.