Why Coeur Mining, Inc. Stock Rose 41.9% in April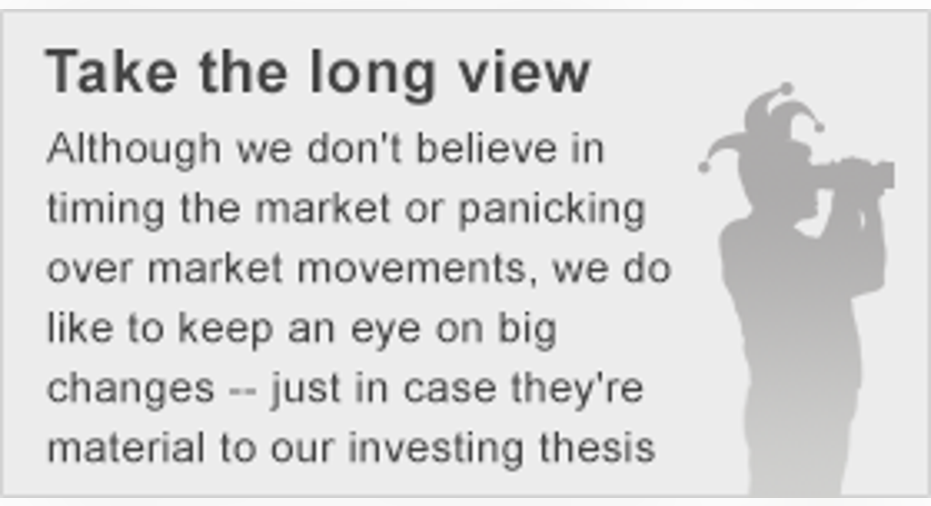 Image source: Coeur Mining.
What: Coeur Mining's shares rose nearly 42% in April. That adds on to earlier gains this year to leave the stock up a robust 228% or so through the first four months of 2015.
So what: What's going on at Coeur is pretty straightforward: Gold and silver prices have been heading higher since about mid-January, and that's boosting the miner's prospects. Both metals rose again last month, which helps explain the April share-price gain. That said, silver was the bigger mover for the month, and that's Coeur's largest business. So there's a reason this miner's price advance edged out some other miners, such as Newmont Mining.
Perhaps equally important, the company's costs for pulling an ounce of silver out of the ground ended April lower than the price of silver. That's a combination of cost reductions and the silver price advance. That's exactly what CEO Mitchell Krebs said when he commented on the company's first quarter results: "These sustained lower operating costs, combined with the positive momentum we have seen in silver and gold prices so far this year, have led to a 16% increase in adjusted EBITDA." Note, however, that the company still posted a loss in the first quarter.
Now what: Through the first four months of the year, Coeur's shares advanced nearly 230%, in large part because the company's costs were relatively high compared with the price it was getting for silver. So as silver prices went up, Coeur's prospects improved materially -- and more than a miner whose production costs were already low. With continued cost cuts and a rise in the price of silver, Coeur's future looks a lot brighter, but that won't really start to show up until the second quarter, assuming precious-metals prices hold up. Investors, however, have reacted accordingly as Coeur inches closer to a profit.
That said, even with the work on the expense side of the ledger, Coeur's costs are still kind of high, making it something of a marginal miner. Put a different way, investors are likely to take a dim view of Coeur's shares relative to better-situated peers if precious-metals prices decline. Conservative investors should probably stick to miners with below-average costs. However, if you have a strong feeling about the upward trend of silver prices, Coeur could provide more upside potential.
The article Why Coeur Mining, Inc. Stock Rose 41.9% in April originally appeared on Fool.com.
Reuben Brewer has no position in any stocks mentioned. The Motley Fool has no position in any of the stocks mentioned. Try any of our Foolish newsletter services free for 30 days. We Fools may not all hold the same opinions, but we all believe that considering a diverse range of insights makes us better investors. The Motley Fool has a disclosure policy.
Copyright 1995 - 2016 The Motley Fool, LLC. All rights reserved. The Motley Fool has a disclosure policy.