Why Coca-Cola Enterprises Inc. Fell 26% in May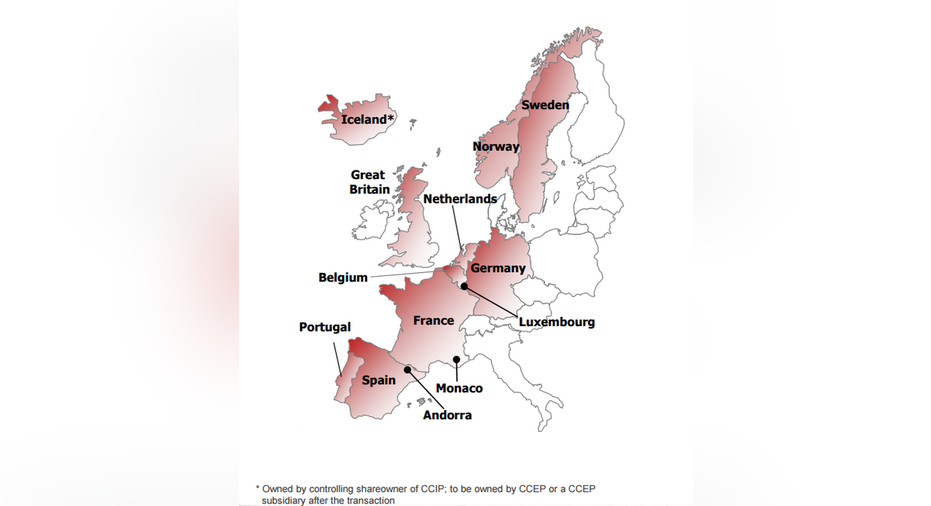 Areas in red are now served by the new Coca-Cola European Partners business. Image source: Coca-Cola European Partners.
What: Shares of Coca-Cola Enterprises fell 26% in May 2016, according to data from S&P Global Market Intelligence. Along the way, the company also changed name to Coca-Cola European Partners and radically changed its ownership structure.
So what: As announced in August 2015 and approved by shareholders on May 24, independent bottler and distributor Coca-Cola Enterprises merged with two European peers --Coca-Cola Iberian Partners and Coca-Cola Erfrischungsgetranke AG -- just before the end of May. Until then, share prices had been floating along fairly close to the breakeven mark.
The big drop was not a result of a business disaster or other bad news. Instead, it reflected the drastic change to the new, combined company's ownership structure. Shareholders from the Coca-Cola Enterprises side now own 48% of the merged business. Coca-Cola Iberian Partners shareholders held on to 34% of the new unit's shares, and Coca-Cola itself grabbed 18% of the final structure due to its 100% ownership of Coca-ColaErfrischungsgetranke (gesundheit!).
Now what: Coca-Cola Enterprises owners also got a one-time $14.50 cash payment per share out of this deal, financed by new debt papers. Coca-Cola European Partners is expected to see annual sales near $12.6 billion, generating about $2.6 billion in EBITDA earnings.
Despite a 52% dilution hit, CCE share prices only dropped 26% when the final switch was thrown. Investors see fresh value being created here, as Coca-Cola works to consolidate its global distribution networks.
Coca-Cola European Partners is now the largest independent Coke distributor in the world, serving some 300 million consumers across Western Europe.
The article Why Coca-Cola Enterprises Inc. Fell 26% in May originally appeared on Fool.com.
Anders Bylund has no position in any stocks mentioned. He does drink a lot of Coke, and misses the Coke Lime option dearly. The Motley Fool owns shares of and recommends Coca-Cola. Try any of our Foolish newsletter services free for 30 days. We Fools may not all hold the same opinions, but we all believe that considering a diverse range of insights makes us better investors. The Motley Fool has a disclosure policy.
Copyright 1995 - 2016 The Motley Fool, LLC. All rights reserved. The Motley Fool has a disclosure policy.