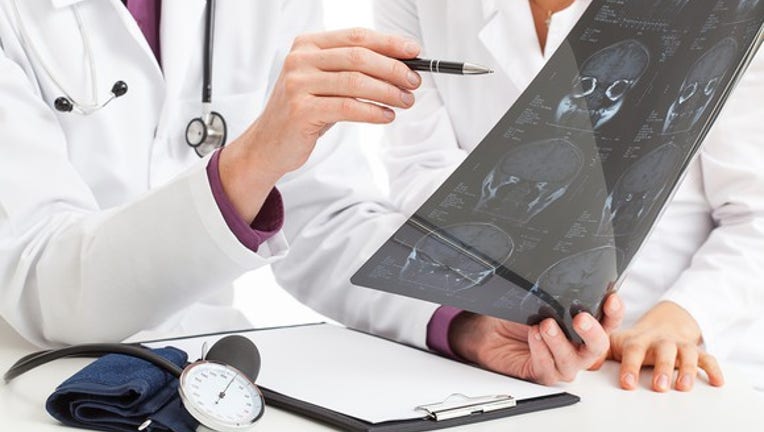 What happened
According to data fromS&P Global Market Intelligence, shares of Clovis Oncology (NASDAQ: CLVS) gained 7.42% in March. The drugmaker's shares are now up almost 28% so far this year due to the Food and Drug Administration's (FDA) approval of itsadvanced BRCA-mutant ovarian-cancer drug Rubracalast December.
This approval marked the second for a PARP inhibitor for advanced ovarian cancer, with AstraZeneca's (NYSE: AZN)Lynparza hitting the market first in 2014. PARP inhibitors function by interfering with a cell's ability to repair its DNA, leading to genomic instability and cell death.
Image Source: Getty Images.
So what
From a fundamental perspective,Rubraca should go a long way toward improving Clovis' outlook. With a high-end 2018 sales estimate of $462 million, for instance, Clovis could become a cash-flow-positive operation as early as next year.
Now what
The next shoe to drop is Rubraca's mid-year data release for its ongoing maintenance therapy study, dubbed "ARIEL 3."
Unfortunately for Clovis and its shareholders, though, Astra's Lynparza is currently underpriority review with the FDA as a maintenance therapy in ovarian cancer, andTesaro's (NASDAQ: TSRO)rival PARP inhibitor Zejula gained an early approval-- along with afar broader label than Rubraca -- just this week.
The point is that the advanced ovarian-cancer market is starting to get a tad crowded, and it's not altogether clear which drug will emerge as the market-share leader. Tesaro's drug, nonetheless, appears to have the best chance at grabbing the lion's share of the market based on its particularly strong clinical profile that prompted the FDA to approve it three months ahead of schedule.
Clovis' run-up followingRubraca's approval may not be entirely warranted. Rubraca, after all, will have to overcome some stiff competition to justify the company's present valuation.
10 stocks we like better than Clovis OncologyWhen investing geniuses David and Tom Gardner have a stock tip, it can pay to listen. After all, the newsletter they have run for over a decade, Motley Fool Stock Advisor, has tripled the market.*
David and Tom just revealed what they believe are the 10 best stocks for investors to buy right now... and Clovis Oncology wasn't one of them! That's right -- they think these 10 stocks are even better buys.
Click here to learn about these picks!
*Stock Advisor returns as of April 3, 2017
George Budwell has no position in any stocks mentioned. The Motley Fool has no position in any of the stocks mentioned. The Motley Fool has a disclosure policy.