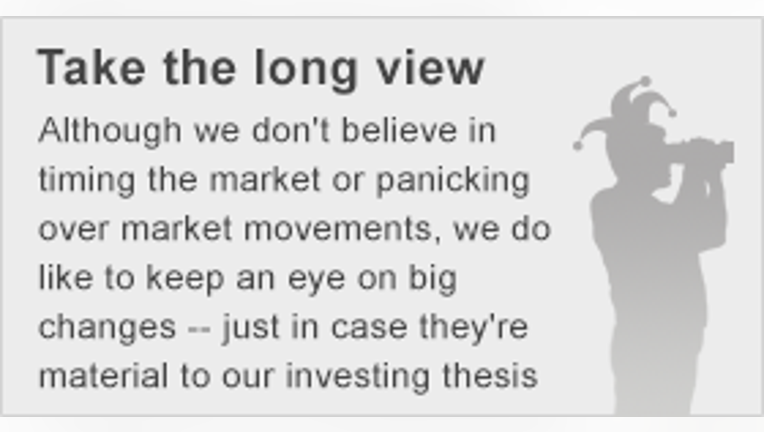 What: Shares of Cliffs Natural Resources Inc jumped 16% in the first few minutes of trading Wednesday after the company completed the sale of coal assets. The stock has settled in at an 11% gain mid-morning.
So what: The company sold coal mines in West Virginia and Alabama to Seneca Coal. The deal was valued at $268 million, including all liabilities of the coal business. Cliffs Natural also has an earn out of up to $50 million if the mines perform well through 2020. The sale is part of a "US iron ore pellet-centric, environmentally compliant strategy" for Cliffs Natural Resources.
Now what: Getting out of the coal business is probably the right move for Cliffs Natural Resources, but it doesn't end the company's challenges. Even after the sale, it will have nearly$3 billion in debt and shrinking iron ore margins in the U.S.
I see today's pop as a short-term bounce; for long-term investors, the operational trend is still downward. That will keep me out of the stock today, even if selling the coal business is an incremental positive.
The article Why Cliffs Natural Resources Inc's Shares Popped Today originally appeared on Fool.com.
Travis Hoium has no position in any stocks mentioned. The Motley Fool owns shares of Cliffs Natural Resources. Try any of our Foolish newsletter services free for 30 days. We Fools may not all hold the same opinions, but we all believe that considering a diverse range of insights makes us better investors. The Motley Fool has a disclosure policy.
Copyright 1995 - 2015 The Motley Fool, LLC. All rights reserved. The Motley Fool has a disclosure policy.