Why Cliffs Natural Resources Inc. Stock Rocketed 75% in April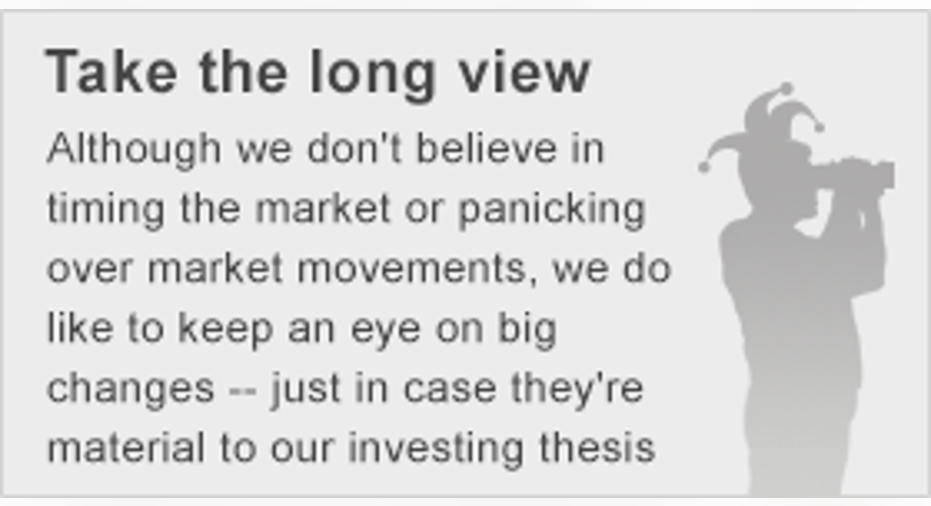 Image source: Cliffs Natural Resources.
What: Cliffs Natural Resources stock rallied an impressive 75% in April. That pushed the company's year-to-date gain to over 200%. From mid-January the gain is even more impressive, totally more than 275%. But don't read too much into the price move.
So what: Today, Cliffs is focused on iron ore mining. Not too long ago that was iron ore and metallurgical coal mining, both tied directly to the steelmaking industry. When that industry started to crater, so did Cliffs' fortunes. It wound up with a heavy debt load and a falling top line, not a good combination, and investors were rightly concerned it might not remain a going concern.
Fast-forward a bit, and Cliffs has been cutting costs and jettisoning "non-core" assets, like metallurgical coal mines. It's in a much better place financially because of all the work its done. And with iron ore prices heading higher recently, including in April, it's no wonder that investors are getting exciting about Cliffs' prospects. It also helps that the company is a major supplier to the U.S. steel market, which is one of the strongest in the world and has been winning trade cases against foreign steel imports in recent months, with U.S. steelmakers continuing the barrage of trade complaints in April. That suggests more demand is on tap for Cliffs' iron ore in its home market.
Now what: So there's a lot of good news for Cliffs right now. But the thing about Cliffs is that the advance we've seen so far this year is off a really low base. For example, despite what can only be called a huge rally, the stock is still down nearly 95% over the past five years.
To be fair, Cliffs has done a lot of hard work to get its fiscal house in order and improve its business from the ground up. And for that it's probably worth a deeper dive now that just staying solvent isn't as big a concern as it once was. But this rally is a mixture of commodity price volatility (to the upside for a change) and Cliffs' painful fall. A few months of good commodity news doesn't mean there's a full-on recovery in the wings. So unless you can handle more share price swings driven by commodity volatility, don't get sucked into the swift advance here. If you're looking for a company that's working hard to turn its business around, however, Cliffs might be worth a review.
The article Why Cliffs Natural Resources Inc. Stock Rocketed 75% in April originally appeared on Fool.com.
Reuben Brewer has no position in any stocks mentioned. The Motley Fool owns shares of Cliffs Natural Resources. Try any of our Foolish newsletter services free for 30 days. We Fools may not all hold the same opinions, but we all believe that considering a diverse range of insights makes us better investors. The Motley Fool has a disclosure policy.
Copyright 1995 - 2016 The Motley Fool, LLC. All rights reserved. The Motley Fool has a disclosure policy.