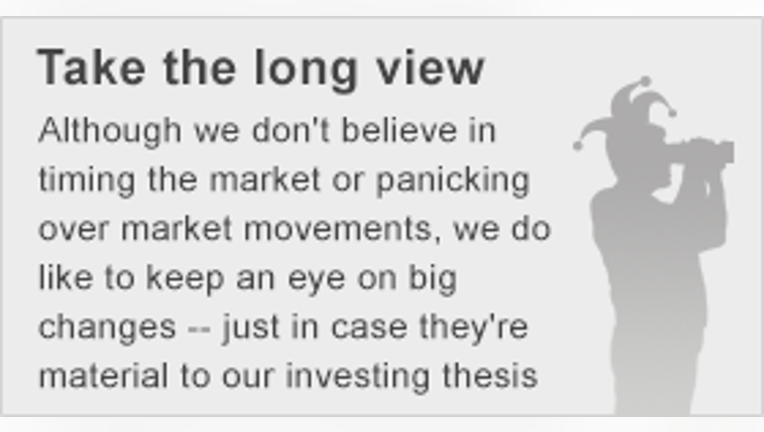 Image source:Cliffs Natural Resources.
What: Shares of miner Cliffs Natural Resources Inc. dropped as much as 13% on Tuesday after bondholders sued the company over a debt exchange.
So what: Only a day after Cliffs Natural Resources' shares popped, they're falling back after bondholders sued the company, claiming minority bondholders didn't get the same treatment as majority bondholders in a debt exchange. The exchange offer (which can be seen here) allowed bondholders to exchange notes for 50% or less face value in new notes due 2020 with an 8% interest rate.
Now what: This move would reduce Cliffs Natural Resources' debt and potentially give the company more time to allow commodity prices to rise. If the exchange is called into question, it could lead to a continuation of high debt levels and high interest costs, which the company can't afford. At the core of the move today is increased uncertainty about the future of this debt, which once seemed like a foregone conclusion. I don't think this lawsuit is a reason to fundamentally change the way you look at Cliffs Natural Resources, but it's a temporary negative until the dispute is settled, in or out of court.
The article Why Cliffs Natural Resources Inc. Plunged 13% Today originally appeared on Fool.com.
Travis Hoium has no position in any stocks mentioned. The Motley Fool owns shares of Cliffs Natural Resources. Try any of our Foolish newsletter services free for 30 days. We Fools may not all hold the same opinions, but we all believe that considering a diverse range of insights makes us better investors. The Motley Fool has a disclosure policy.
Copyright 1995 - 2016 The Motley Fool, LLC. All rights reserved. The Motley Fool has a disclosure policy.