Why CLARCOR Inc.'s Shares Popped 18% Today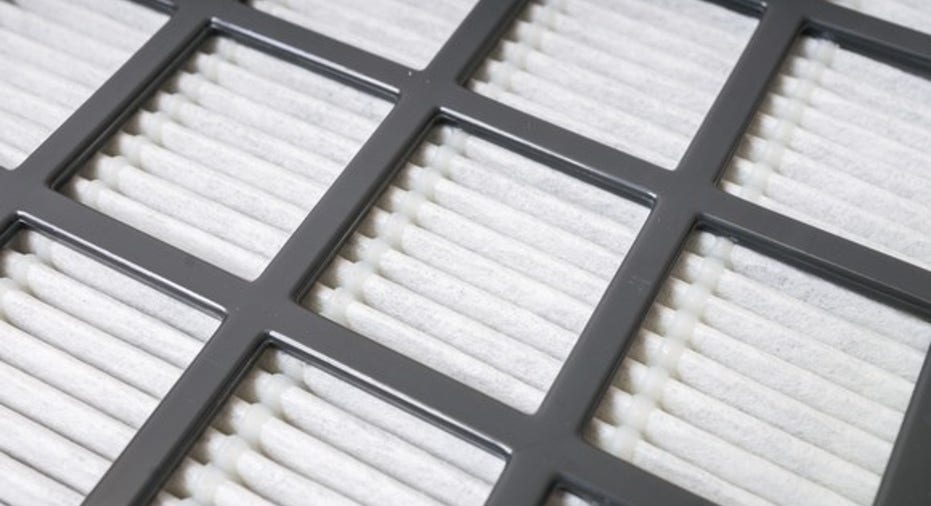 Image source: Getty Images.
What happened
Shares of filtration company CLARCOR Inc. (NYSE: CLC) jumped as much as 17.7% on Thursday after an announcement the company was being acquired by Parker-Hannifin Corporation (NYSE: PH) for $4.3 billion. As of 12:10 p.m., shares were still up 16.9% for the day.
So what
Parker-Hannifin will pay $83 per share in cash for CLARCOR in a deal it believes will improve its strategic position in the marketplace. Expected annual synergies of $140 million are also seen to justify the purchase price.
The acquisition will be financed with Parker-Hannifin's cash on hand, as well as new debt, and is expected to close in the first quarter of the company's fiscal year 2018.
Now what
Given that shares of CLARCOR are trading at $82.40 as of this writing, there's not a lot of upside if the acquisition goes through as planned. Investors should consider taking some, or all, of today's gains off the table because betting on a higher offer in the future is really the only upside right now, especially when you consider that the offer is an all-cash one.
It's also possible the deal falls through, which could send shares tumbling, so reducing risk by selling is a wise move today.
10 stocks we like better than CLARCOR When investing geniuses David and Tom Gardner have a stock tip, it can pay to listen. After all, the newsletter they have run for over a decade, Motley Fool Stock Advisor, has tripled the market.*
David and Tom just revealed what they believe are the 10 best stocks for investors to buy right now... and CLARCOR wasn't one of them! That's right -- they think these 10 stocks are even better buys.
Click here to learn about these picks!
*Stock Advisor returns as of November 7, 2016
Travis Hoium has no position in any stocks mentioned. The Motley Fool has no position in any of the stocks mentioned. Try any of our Foolish newsletter services free for 30 days. We Fools may not all hold the same opinions, but we all believe that considering a diverse range of insights makes us better investors. The Motley Fool has a disclosure policy.