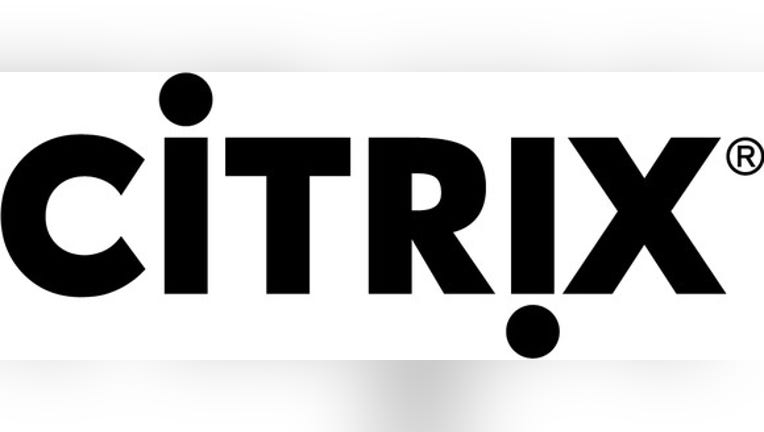 IMAGE SOURCE: Citrix Systems.
What happened
Shares of Citrix Systems Inc. (NASDAQ: CTXS) were down 22.7% as of 2 p.m. EST Wednesday, after the software virtualization specialist completed the planned spinoff and merger of its GoTo family of services with LogMeIn Inc. (NASDAQ: LOGM).
So what
Keep in mind Citrix initially unveiled plans to spin off GoTo in late 2015, and most recently announced the specific financial details of this spinoff early last month. Just as planned -- and in addition to retaining the shares of Citrix they already own -- Citrix investors received 0.1718 of a share of LogMeIn common stock for each share of Citrix common stock they own. That fraction was worth a little over $18 per share (based on LogMeIn's current trading price around $105 per share), or roughly the same amount Citrix stock declined today, effectively making the transaction a zero-sum game.
Now what
Keep in mind that no fractional shares of LogMeIn will be issued. Citrix shareholders received cash in lieu of any LOGM fractional shares remaining after the sum of their partial shares was calculated. As it stands, Citrix shareholders own 50.1% of the shares of LogMeIn common stock on a fully diluted basis.
Looking forward, this should enable Citrix to hone its research-and-development and investment efforts on its core enterprise products, including XenApp, XenDesktop, XenMobile, ShareFile, and NetScaler. As Citrix CEO Bob Calderoni explained at the time of the initial announcement, this should solidify Citrix's status as a "leading, pure-play SaaS [software as a service] company that will have a targeted focus with the flexibility to invest in its portfolio of products."
10 stocks we like better than Citrix Systems When investing geniuses David and Tom Gardner have a stock tip, it can pay to listen. After all, the newsletter they have run for over a decade, Motley Fool Stock Advisor, has tripled the market.*
David and Tom just revealed what they believe are the 10 best stocks for investors to buy right now... and Citrix Systems wasn't one of them! That's right -- they think these 10 stocks are even better buys.
Click here to learn about these picks!
*Stock Advisor returns as of January 4, 2017
Steve Symington has no position in any stocks mentioned. The Motley Fool has no position in any of the stocks mentioned. The Motley Fool has a disclosure policy.